Its zucchini time in our garden right now and since I always love to make seasonal recipes and use the fruit and veggies that are currently ripe and ready for my recipes I came up with this amazing low carb dish for you!
I am sure many of you have heard of zucchini noodles and you might think that you need to buy a special spiralizer for it. No need my friend. In this blogpost I will show you how easily you can make your own zucchini noodles just buy using your regular kitchen utensils.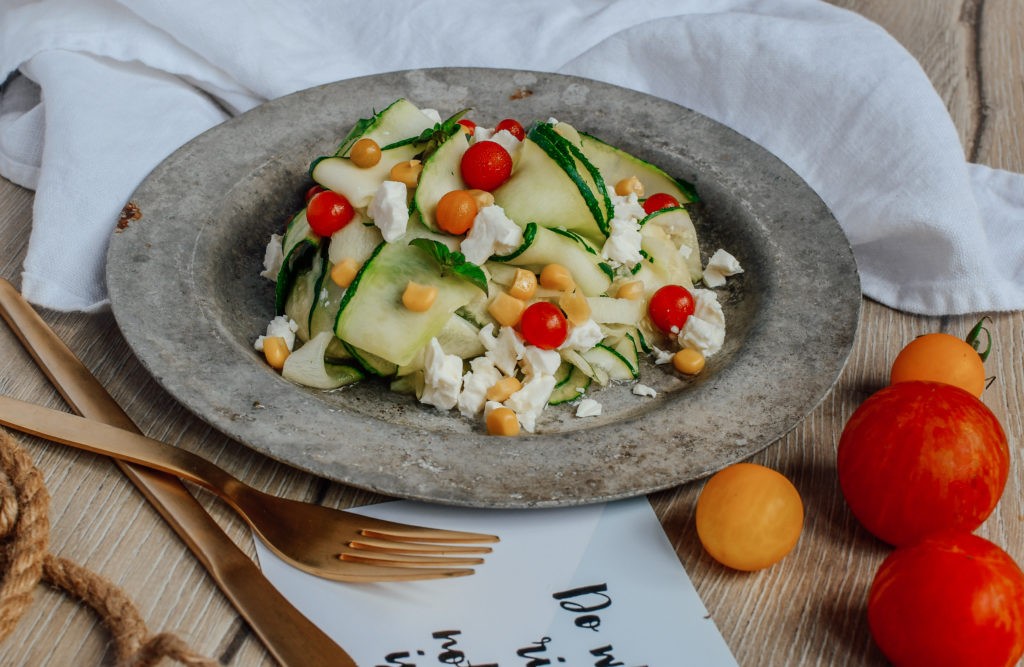 Why I love vegetable pasta
I am always looking for ways to replace simple carbs like pasta with a better gluten free and low carb substitute. Making pasta out of vegetable is simply a genius invention and zucchinis are perfect for it. Using zucchini as your base you will be saving so many calories and carbs from a meal, but still get the full taste and pasta experience in my opinion.
How to make Zucchini Linguine
What you need to do first is wash your zucchini and dry them up. Then use a normal vegetable peeler and peel thin slices from the zucchini. Like this you will get your Linguine.
Then you will need to boil them in hot water for just 3-4 minutes, so they wont get too soft. It really isn't that much more work than making regular pasta. You will see! 🙂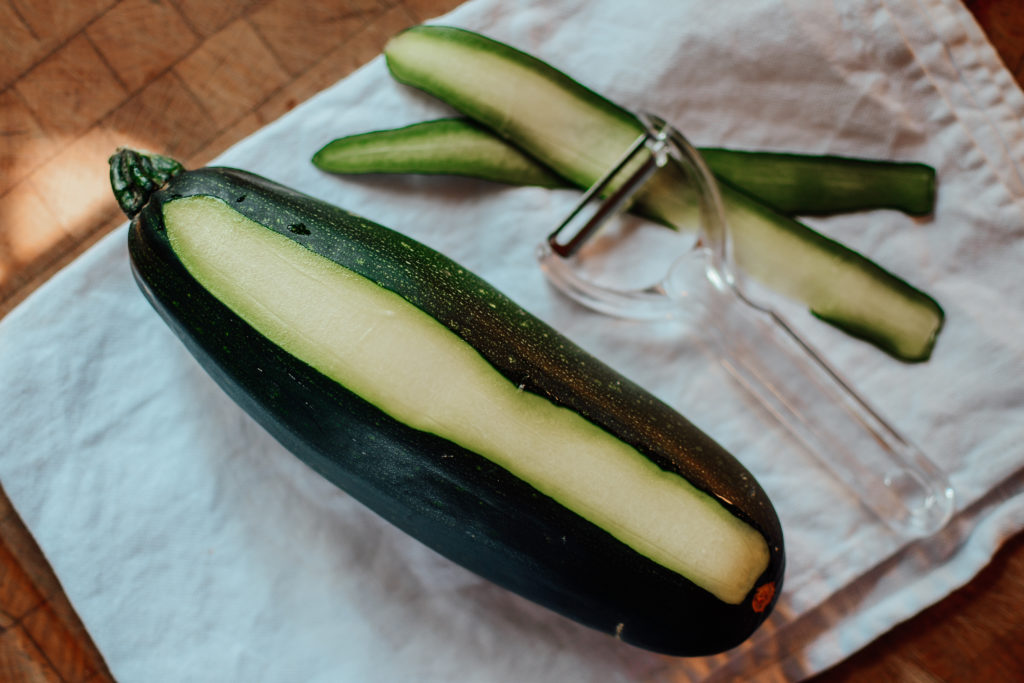 Regarding the sauce for your zucchini linguine you can let your creativity run free. I used low fat cream cheese (which I put in after I took the photo – doesn't look so pretty mixed up with the cream cheese) and then just threw some fun veggies in there. I topped it off with feta cheese dices.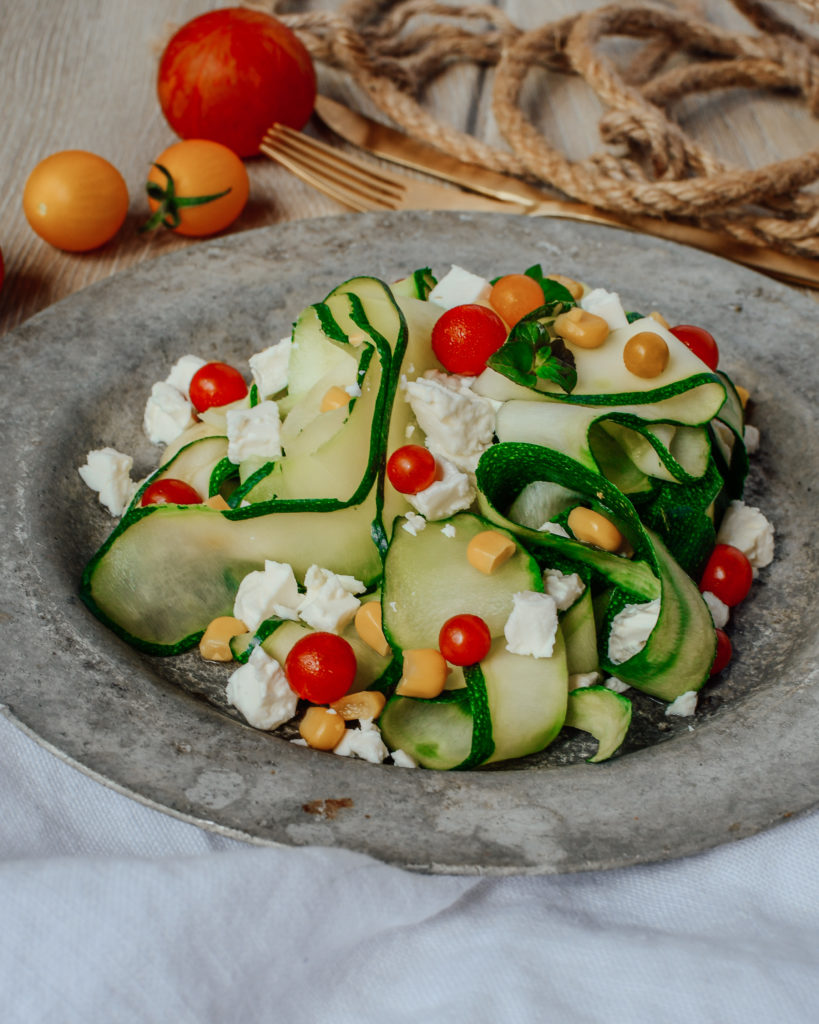 The recipe
1 big zucchini
40g feta cheese
5 cherry tomatoes
2 tbsp low fat cream cheese
salt & pepper
With a vegetable peeler carefully peel thin slices off the zucchini. Boil them in salt water for 3 minutes and strain well. Put them back into the pot and mix in the cream cheese, salt and pepper. Cut the feta cheese into small dices and mix under the zucchini pasta. Put on a plate and decorate with small cherry tomatoes.
Enjoy! 🙂
I hope you enjoyed this light summery low carb pasta creation and will try making it yourself soon. Btw, have you seen my healthy low carb salads? No?! Well then, click here!

Tag @carinaberry on Instagram and hashtag it #carinaberry
I'll always be giving shoutouts on my Instastory for those who are making my recipes. <3
xoxo,