Instagram aesthetics for beginners! This helpful guide will show you how to get a cohesive Instagram feed that will convert to more followers than before. Having a beautiful gallery will set yourself apart from so many other bloggers and will look way more professional.
So you came here to learn about how to make your feed look more cohesive and structured, right?! I think having a unique feed is super important and gives a personal touch that will be remembered. I started color coding my posts about a year ago. Every couple weeks I change the color theme of my feed, which results in a rainbow of colors if you scroll down my gallery. This really helped me to stand out from different bloggers because I was doing something different. Today I will be sharing my Instagram aesthetics insights with you! I will be structuring this post into different sections, each focusing on one specific Instagram aesthetic tip. So let's get started!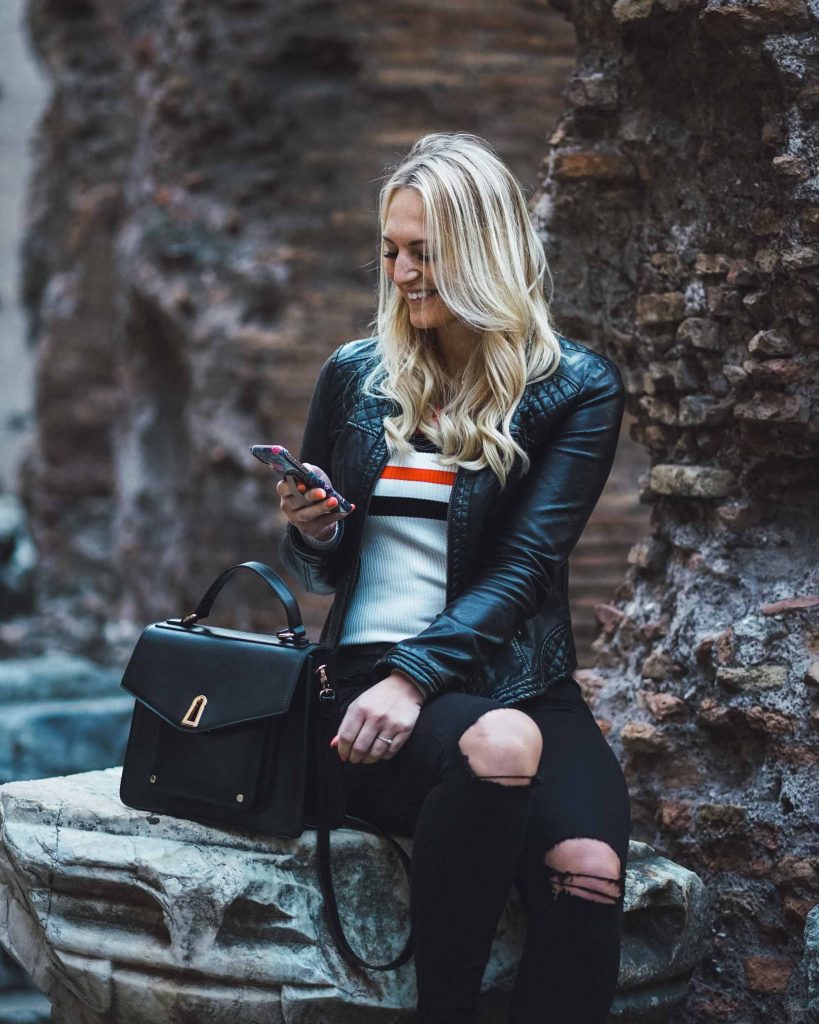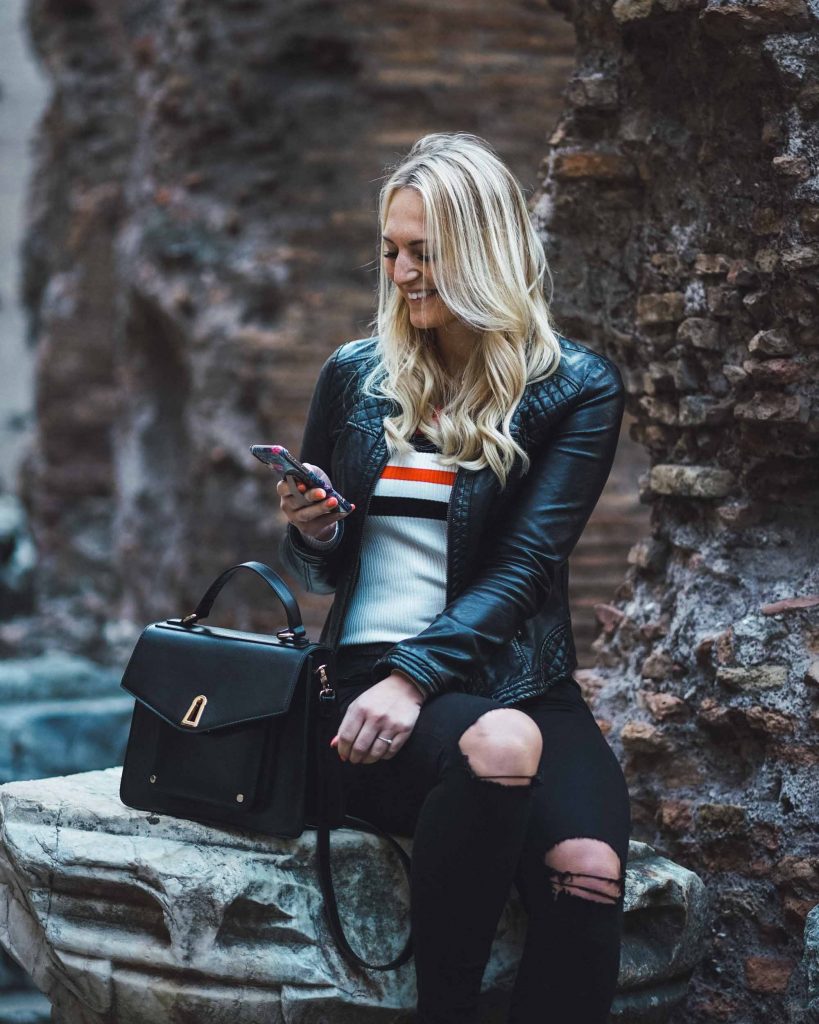 1. Content is king
First of all I want to mention that without good content it will be hard to have a truly outstanding feed. Content is king – no matter which social platform you look at. That's why you need to make sure that you upload only high quality content. Use a good camera. Don't take photos with your phone. I personally only shoot with my DSLR camera. The difference in image quality is huge. Ever since I started taking photos with my Nikon I saw a big increase in engagement and followers.
2. Find a niche
When someone comes to your feed for the first time it should be clear right away what you and your blog stand for. If you come to my Insta feed you will most likely know right away that I am a food blogger. Why? Because most photos I post are food pics. Let's say I would post one food pic, one travel photo, one picture of a building, one of my cat, one detail shot of my make up bag and one more of my grandma eating cake you will most likely be confused about what my blog topic is about.
I highly recommend picking one niche and sticking with it. There are already way too many people out there that do everything. I'm personally not the biggest fan of so called "lifestyle" blogs. Simply because they don't cater to a specific niche and the content is way too confusing for my opinion. That's why I also don't follow many lifestyle bloggers. I rather follow some people that are on top of their game in different niches than following a couple lifestyle blogs that are just mediocre in everything they post. You know what I mean?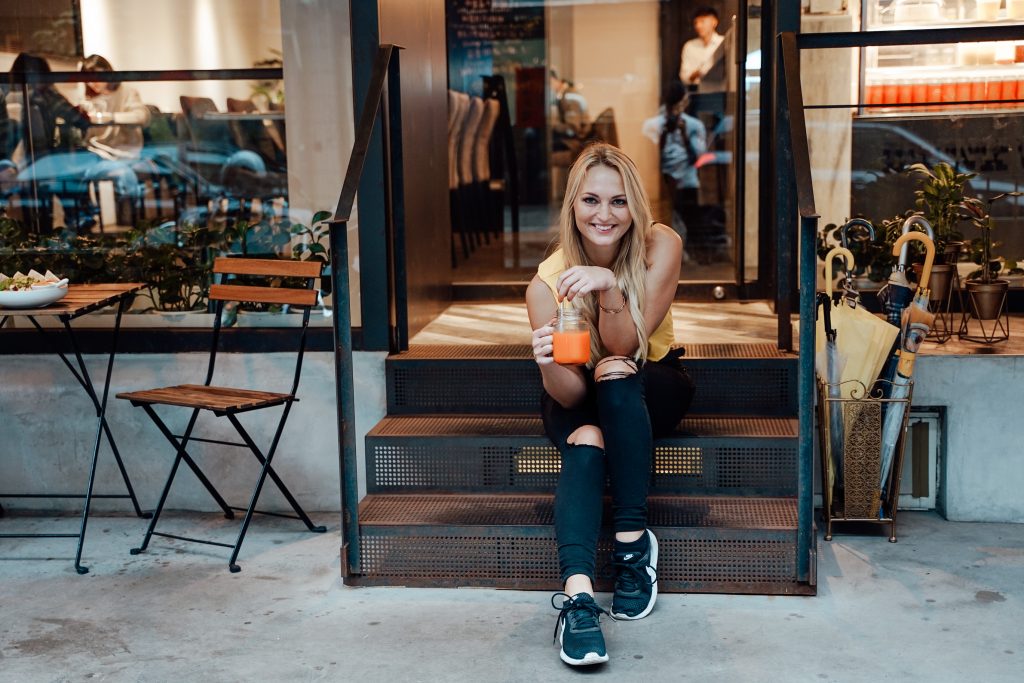 3. Have a posting strategy
Gaining new followers also goes hand in hand with creating new content. Make sure you have a posting strategy of what content you are going to create on a regular basis. Some questions you should be able to answer: How many times a week will I post? Whats the target group I am creating my content for? When are they online and when should I post? Will I post in a specific order? (e.g: food, food, me) Staying consistent in you posting strategy can help you improve your account a lot.
4. Editing and filters for a cohesive Insta feed
If you want a cohesive Instagram feed one thing you really need to take into consideration is editing your photos. Having the same filter or the same presets on every photo will massively increase the overall look and feel of your Insta gallery. It took me quite a while to find an edit that works for my food photos. I made my own preset which I copy and paste onto my food pics now. Of course I have to go back and fine tune each pic individually again, but the editing style stays more or less the same. That's how I get a congruent look on my gallery.
Some big influencers sell their presets. I bought some of them already and it's a great way to start out if you are not so experienced with editing photos. I edit my photos always in Lightroom. Free options are apps like VSCO cam, Facetune or Snapseed.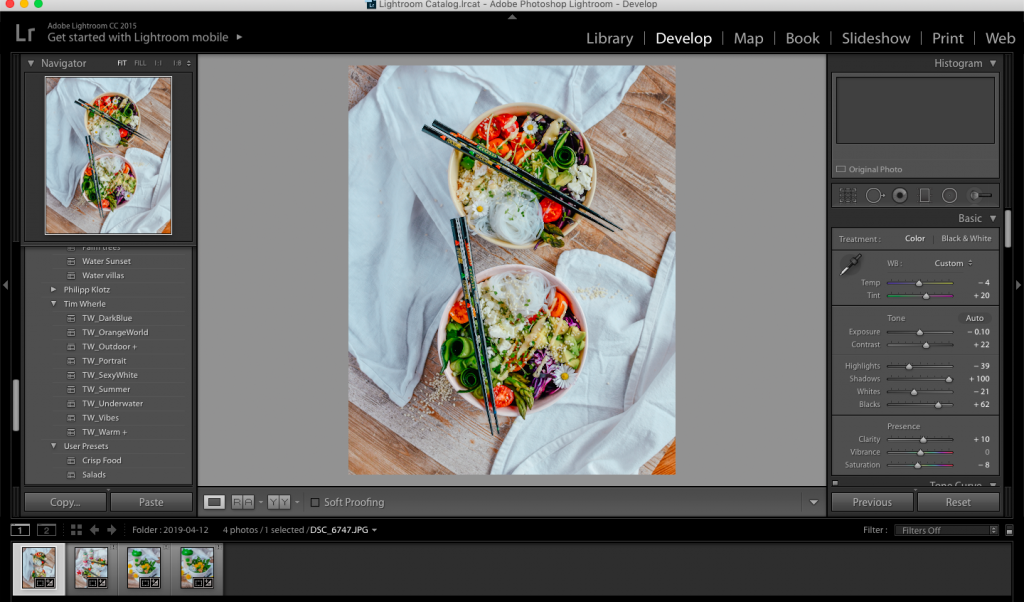 5. Stick to a certain color scheme to improve Instagram aesthetics
Stand out and increase your followers by doing something different than everyone else! I highly recommend picking a certain color scheme and sticking with it. Adapt all your posts according to that color. It makes a huge difference in your profile's appearance. Check out my account @carina_berry to see what I mean with sticking to one color. As you can see I always pick one focus color and create content according to that. Since I couldn't decide on one color because food itself can be so colorful and I felt I was limiting myself too much if I would just pick one, I decided to always change my main color every couple weeks. So I am going from red to green to blue to orange for example.
Below you find some screenshots of my feed.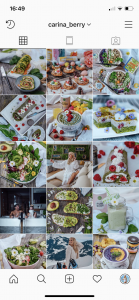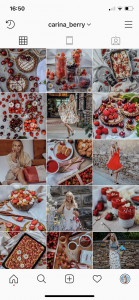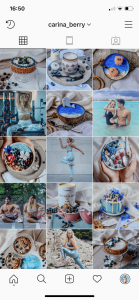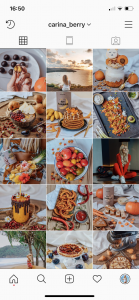 Here are some examples of other bloggers I like to follow with awesome color palettes: lenasaibel,@frauherzblut,@vanelja
6. Planning your feed
A plan focuses scattered thinking and improves performance. That's why you should definitely plan what and when you are going to post!
You can instantly improve your Instagram feed by planning ahead your gallery. This is something that made all the difference for me. My favorite planning app that I always use is UNUM. My cohesive Instagram feed would probably not exist without it. It is so helpful to plan, layout and schedule your postings. You can move posts around within the app to see what photos look best next to each other. It gives you a preview of how your feed will look like in the future. I usually plan my feed about 2 weeks ahead, which saves me a lot of stressful moments and keeps me organized. UNUM is completely free and I highly recommend you download it asap 🙂
Bonus tip: Mood boards
Last but not least I want to share another useful tip of how to get inspiration for your gallery. I like to collect inspiration for my future posts and group them together on a so called "mood board". For this I create a special board on Pinterest where I can simply pin all the posts I see from other people or on other pages that I like. On Instagram itself I also have specific mood boards for different topics. I like to save photos that would also fit into my portfolio so I can refer to them later when I want to create similar content. Having these mood boards can help you to collect your ideas and make them more visual.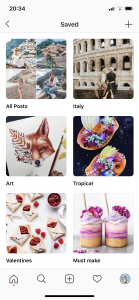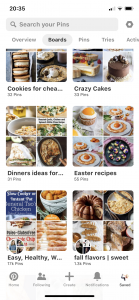 I hope you enjoyed this post on how to create a better and more cohesive Instagram feed. Feel free to check out more of my Instagram Growth content, like my top 10 tips on Insta Growth, Food styling tips or how to calculate your engagement rate.
Head over to my YouTube video on my Instagram Top Tips as well!
If you are here to learn more about blogging and want to receive awesome blogger tips and trick from me, make sure to sign up for my blogging list!
I'm sure you will soon create your own amazingly beautiful feeds. Let me know which tip was the most helpful in the comments or if you have any additional questions! 🙂
xoxo,