Inspirational Interview with Jess from Choosing Chia
With this blog post I am starting my new blogging series: Inspirational interviews! I strongly believe in always thriving to learn more and improve upon oneself. I do this a lot by finding mentors and talking to experts in a specific niche. Through my inspirational interview series I am going to start speaking to some of the people that inspire me the most and share their valuable insights with you!
Why Jess inspires me:
For my first inspirational interview I talked to one of my biggest food blogging inspirations since day 1: Jessica Hoffman.
She is the beautiful face behind the vibrant food blog Choosing Chia. Jess is from Canada and such a lovely person inside and out. She was one of the first people I followed on Instagram and has been a huge inspiration ever since.
The photos you find on Choosing Chia are magnificent and I love the professional look and feel of everything Jess does. Jess grew her blog to 60.000 monthly sessions this year and is one of the few food bloggers, who shares her knowledge regarding how to grow a blog, work with Pinterest and gives photography tips. I recently attended her Food Blogging Bootcamp, which was a 4 week blogger course where she taught us everything about systems, workflows, SEO, social media marketing and monetization.
It meant a lot to me to finally be able to sit down with her for an interview and ask Jess some important questions regarding food blogging, personal development and fitness.
With Choosing Chia Jess shows her readers easy, yet delicious vegetarian recipes that focus on fresh ingredients. A lot of her recipes are plant-based and suitable for a clean eating diet. Have a look at Jess' Instagram account if you don't know it already.
Let's jump into the interview. I divided it up into three different sections: food blogging, personal development and finally healthy lifestyle.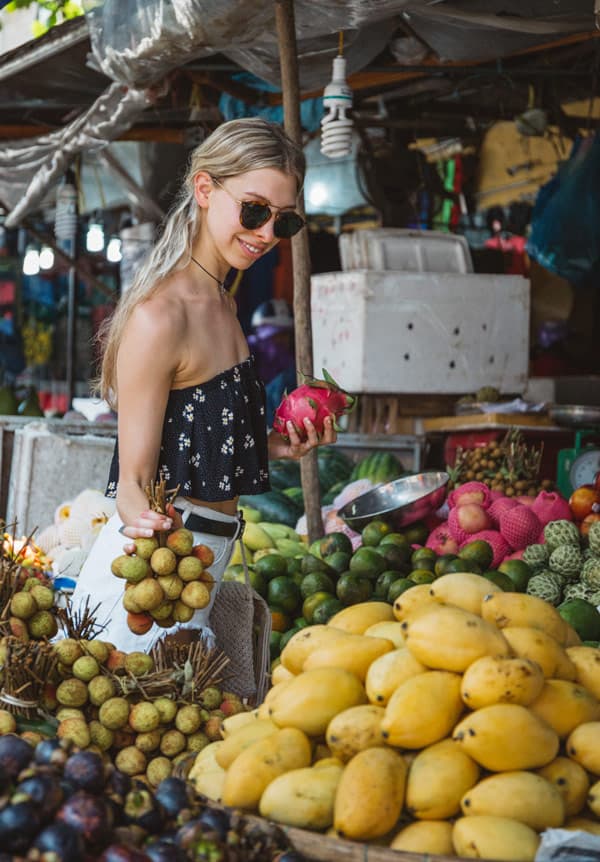 Talking about food blogging
How did you get into food blogging and why?
I grew up in a family where everyone loved to cook a lot. By the time I was 20 I really got into Yoga and did my yoga instructor certification in India. When I got back from my trip I realized how much I loved healthy, plant-based cooking and eating. That's when I really started to get into blogging.
I set up my blog in 2015, but was only posting sporadicly. Only after my trip to India in 2016 I really started to post constantly and grew my Choosing Chia blog ever since.
How did you come up with your blog name Choosing Chia?
I sat down and realized I need a name for the blog – something healthy. So, I set down with a pen and paper and a little note book. I started to write out different names and combination of words. Then I found the word chia, which I found could be cute and chia seeds were starting to become popular at the time. Then I tried to figure out what could sound good with that and then somehow found Choosing Chia.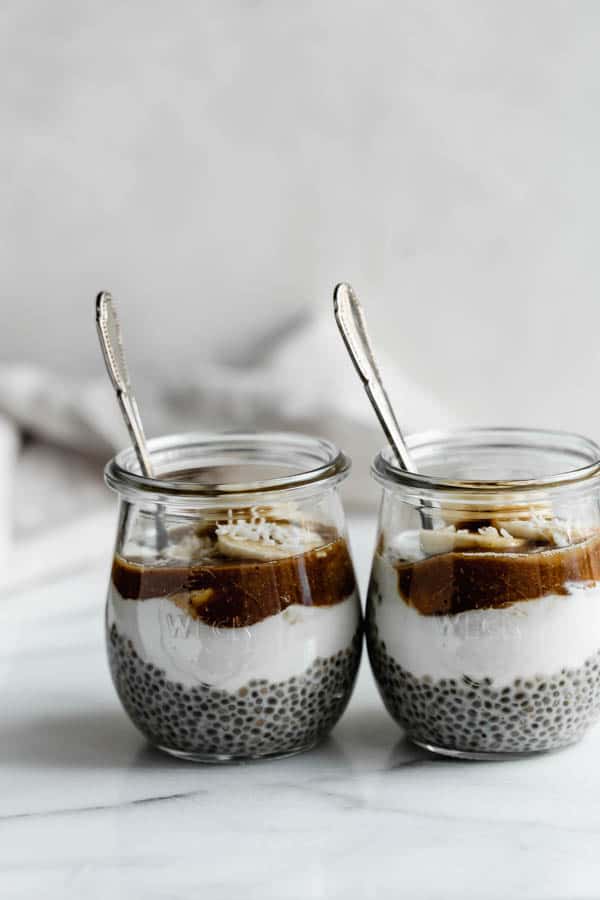 Looking at recipe development – how long does it take you from the first step into the kitchen until the uploaded post on your blog?
These are the steps I usually take:
getting the groceries
recipe testing
making the final recipe
taking the photos
editing the photos
writing the blog post
uploading and publishing it
If I had to put an actual time on the whole process I would say at least 4 hours. It would be around one hour for recipe testing, another hour for the final recipe, an hour to shoot and edit the photo and another hour to prepare the blog post. I used to do this in one flow, but I recently started to do batch working more.
Instead of jumping from place to place I now started to batch work a lot more. So I will do recipe testing in one day, then I'll take a nice cloudy day to shoot all of them, edit them on the next and finally write out the blog posts. So I can always be focused on one task.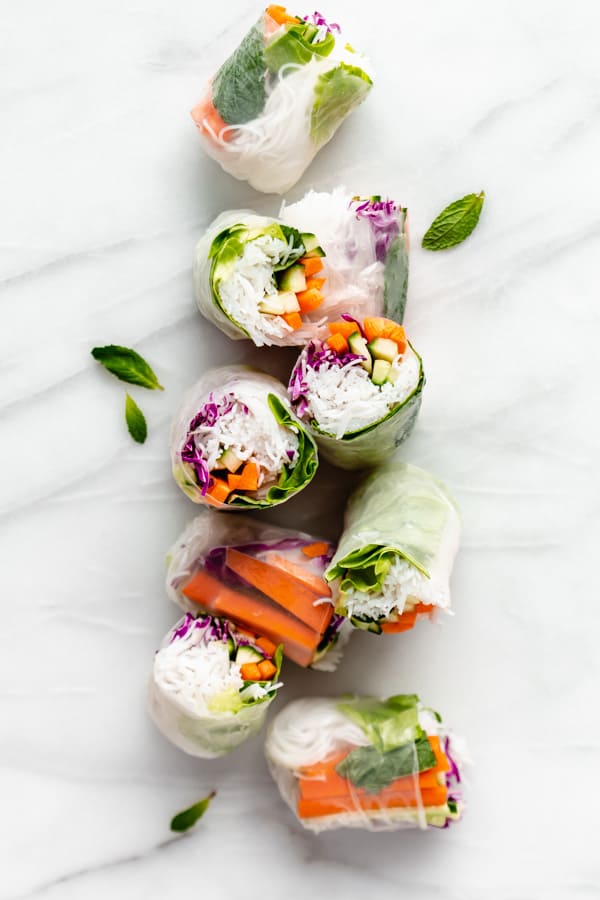 What is your favorite recipe out of all the ones you have created?
My banana cream pie chia pudding. I love the recipe, I love the photos, it really fits my brand and its simply so yummy. It's my favorite chia pudding.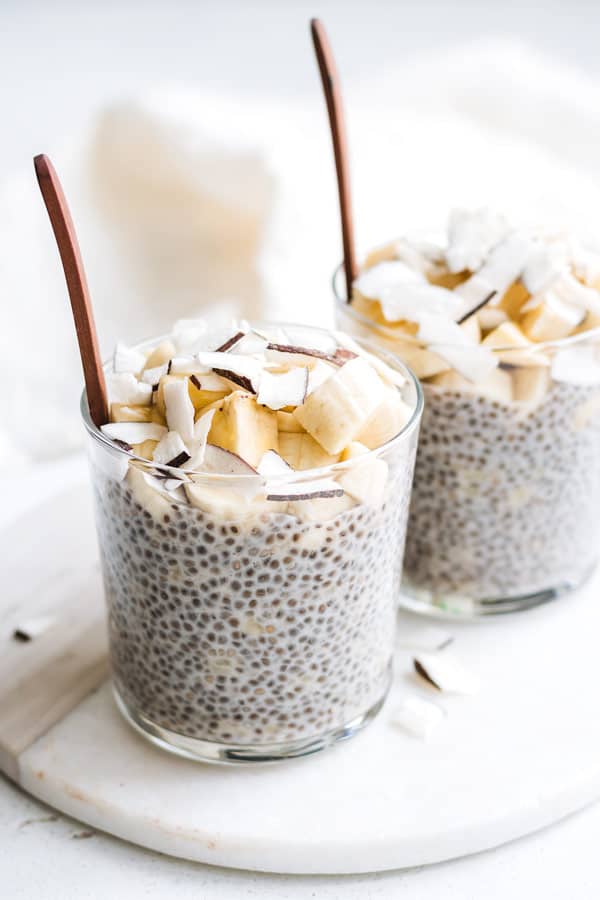 What was your biggest blogging accomplishment so far?
I think it would have to be launching the food blogging bootcamp. Being at a place with my blog and business where I can teach other people and help them on their blogging journey to grow their blog.
Now looking back at your blogging journey. What piece of advice would you have given your 21 year old self, when you started out blogging?
I would have to say having a process, system and schedule in place and sticking to it.
When I started out and would randomly post one week and then didn't post anything for the next weeks I didn't see any growth. Only once I started to get a content calendar, blocked off time in my schedule it made a big difference. If you really want to see growth and want to make something out of your blog you also have to block off time and make it a priority. It's also less stressful, because you know when things are happening.
You can check this blog post from Jess to sign up for a free content calendar template!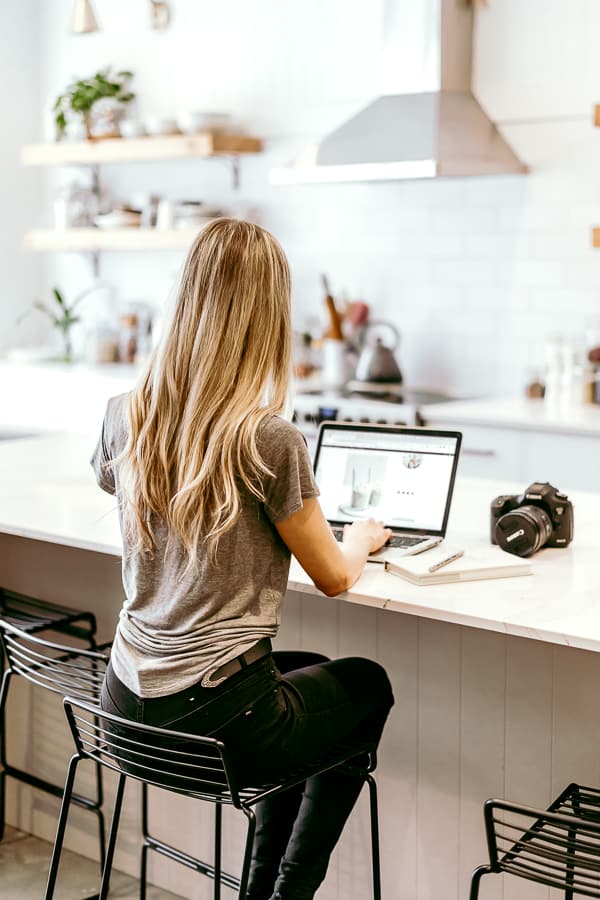 Finding out more about personal development
Would you mind sharing a little bit about your morning routine?
I start my day at 7 o'clock in the morning and have a coffee. Then I work out for an hour around 8 o'clock. Like a cardio or yoga workout or a combination of both. After the workout I like to meditate for 10 minutes.
Then I like to take the dog for a walk and finally get ready for the day and make my bed. I always make my bed in the morning. Then I have breakfast, I love to drink a green smoothie or have something nourishing, especially after working out in the morning. Then I sit down and start my workday around 9.30am. I just find it very important to exercise in the morning and get outside to get some fresh air.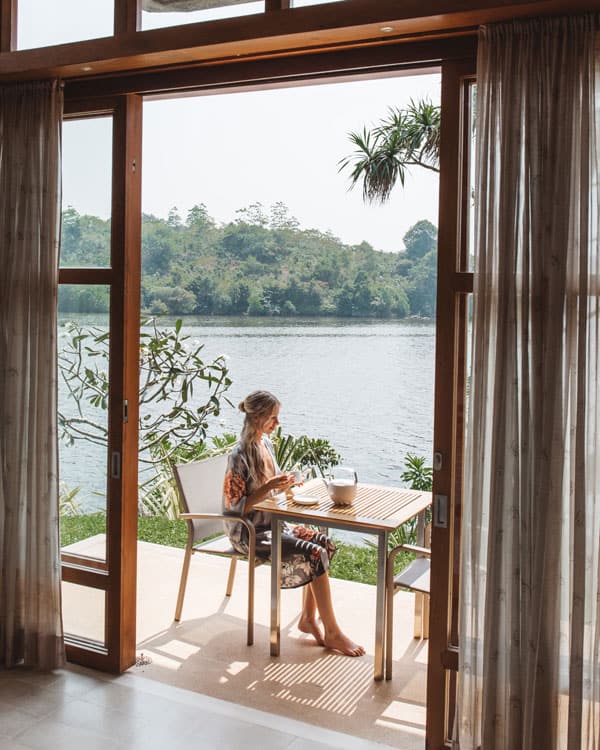 Who has inspired you in your life and why?
A person who has recently inspired me a lot is Marie Furleo. She puts her videos online every Tuesday, is a published author and does a lot of work with women. She has been a really big inspiration to me to turn my blog more into a business and branching out to do something like a bootcamp or start online courses.
How important is reading to you and what's your best book recommendation?
One of my favorite books is "you are a badass" from Jen Sincero. It's a great book for personal development and being a better, more successful and confident person. I also love to listen to audio books. I can cook and shoot my photos while listening.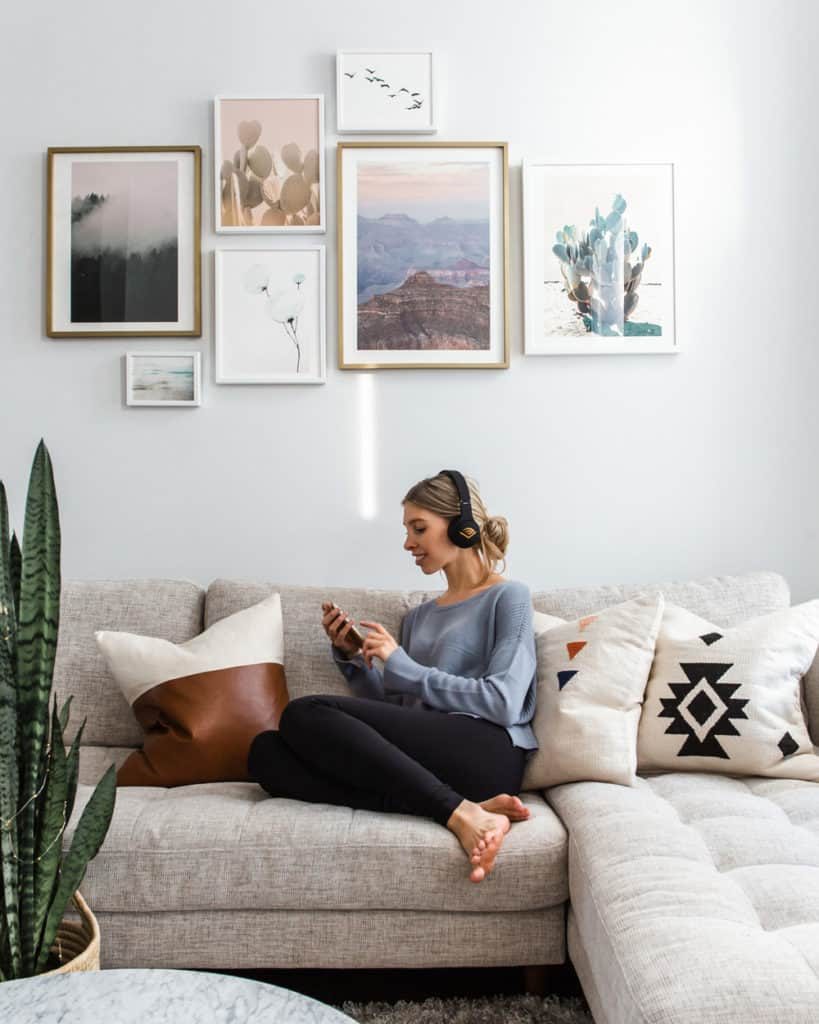 Who are your role models and why?
Jamie Oliver is someone I have always looked up to in the food industry who has really built his own food empire.
Ella from deliciouslyella inspires me as well. She is one of the first foodies that I have followed and who really built something for herself, beyond just having a food blog. She has products in grocery stores now and has built something really big with that.
Jenna Kutcher who does online course creations. She is another female entrepreneur who built an empire out of nothing. She has the goal digger podcast. I listen to her podcast every week.
And of course Marie Furleo, who I have already mentioned.
What is the next big goal?
My biggest goal is to really grow the blog into a big platform where I can transform it into a whole community. I would love to launch an online course and eventually turn the bootcamp into an online course. I would love to put out the course for other people to grow their blog and get to the same place where I am today, or even surpass where I am today.
Speaking of health and well-being
Being a blogger means to be very connected all the time. Do you ever take off time from social media?
I started doing digital detox more this year. I feel so much more recharged when I take a social media break. Sometimes I try to implement it more and take at least 48 hours (or a weekend) off. No Instagram, no email, no checking the Choosing Chia blog.
When I do it I feel so much more recharged and energetic not looking at my phone for a period of time and simply taking in the moment. It is definitely something I would recommend for everyone to do. Especially if you want to make it your full time job. Taking breaks and recharging is equally important as working.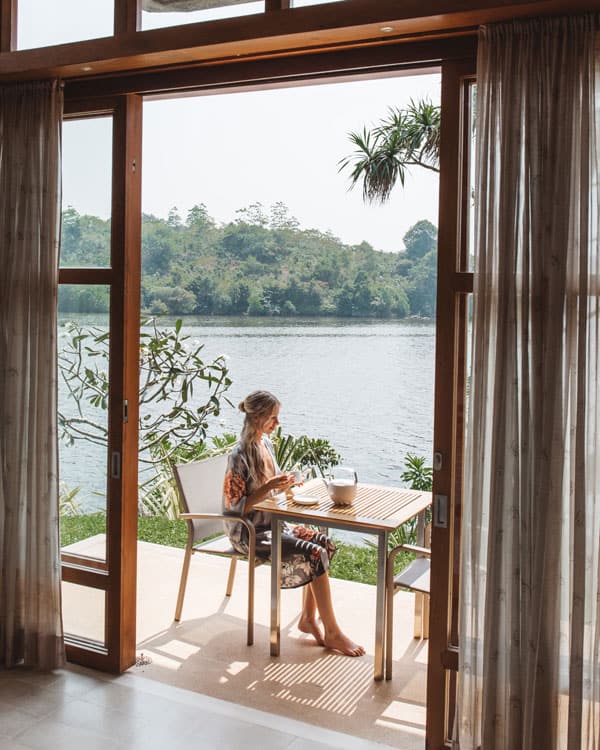 How do you keep a balanced lifestyle and take care of your body and health?
I always make sure to take time to exercise. (at least 5 times a week) Sometimes it's also just yoga or a long walk with the dog. It's important to me to stay physically active. I make sure to eat overall healthy and have green smoothies, vegetables and salads, but then also indulge in ice cream and french fries if I want to. I think finding that balance is important. I'm not saying to myself that any foods are off limits.
I simply try to overall eat healthy and be active. I actually block that time off in my calendar. Having time on the weekend to do things I love also helps me to stay balanced.
This was my inspirational interview with Jess. I hope you really loved this interview with Jess from Choosing Chia and learned some things along the way. It was such an honor to interview her and Jess is really such an inspiration! Make sure to check her social channels and blog for more inspiration!
Are you looking for more helpful food blogging content? Check some of my other blog posts concerning this topic:
Let me know in the comments if you like this new inspirational interview series and if you have any suggestions on who to interview next!
xoxo,