Healthy chocolate brownies made out of avocado! Who would have thought to put avocado in brownies? Well, if you haven't tried it yet you should give this avocado brownies a go. Each bite is super fudgy, comforting and yummy. This recipe doesn't use any sugar, flour or butter, which makes it a true fitness recipe!
Avocado is a true superfood
With avocados you would probably not immediately think of brownies, but whoever will try this brilliant combination is guaranteed to become a fan of it. Avocado is usually known for its savory dishes such as salad bowls, spreads or guacamole. However, avocado is actually very neutral regarding its taste and therefore can be also used for desserts. Avocado mousse is particularly popular, but it can also be used for decadent chocolate avocado brownies, like in my recipe. The avocado is a true super fruit and contains a lot of healthy, unsaturated fatty acids and delivers the body a good amount of energy.
Fun fact: Did you know that the perennial avocado tree belongs to the laurel family and thus its fruits are assigned to the berries? So basically it means that the avocado is not a vegetable, as many might thing, but rather a fruit! So why not make a yummy dessert with it?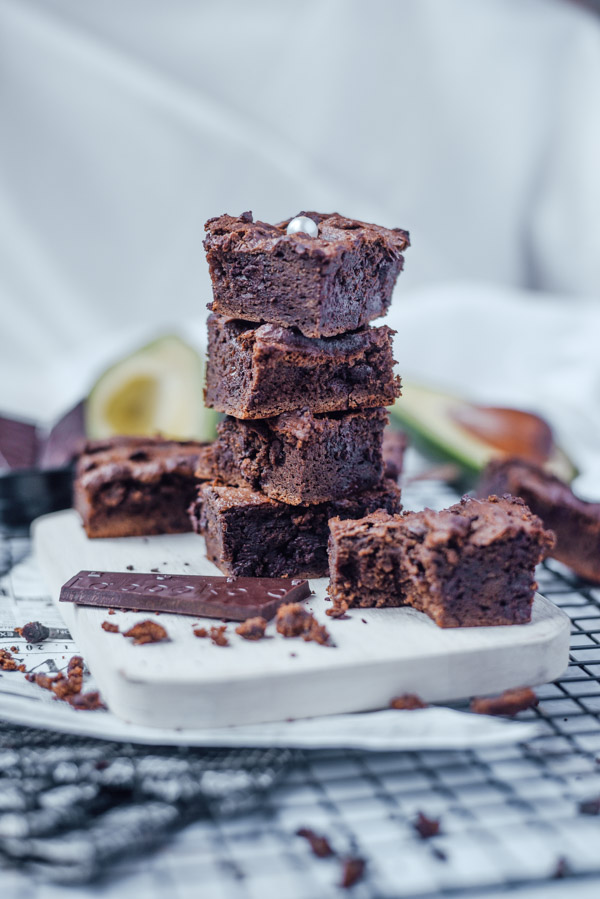 According to my research scientific research even proves the health effects of avocados. They are known to very nutritious and have a crazy amount of nutrients like vitamins, potassium and folate. Avocados are high in fiber which can help with weight loss and metabolic health. Their antioxidants are said to be able to support eye protection and last but not least I have found out that avocados can lower cholesterol and triglyceride levels in the body, which your blood levels can benefit from. If all of this is 100% true I am not an expert enough to say, but I believe that incorporating fresh fruit and veggies into your daily diet is definitely a good thing! 🙂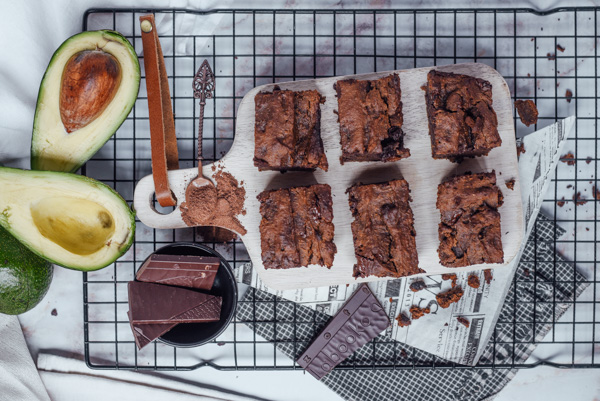 The inspiration for this recipe
Last year I traveled through Panama for a whole month. A country full of avocados and cocoa plantations. I wanted to implement this recipe for a long time because it simply combines both ingredients perfectly into chocolatey fitness brownies. I actually get a lot of inspiration for my healthy fitness recipes while traveling. Exploring new cultures and different cuisines always sparks my interest in new foods and I like to try new innovative recipes with local ingredients.
Check out these unique recipes I created due to my travels abroad:
Avocado brownies recipe
Now let's jump into the recipe. It is actually fairly easy. You simply mix all the wet ingredients together first and then add the dry ingredients. Regarding equipment you will need a blender and baking mold.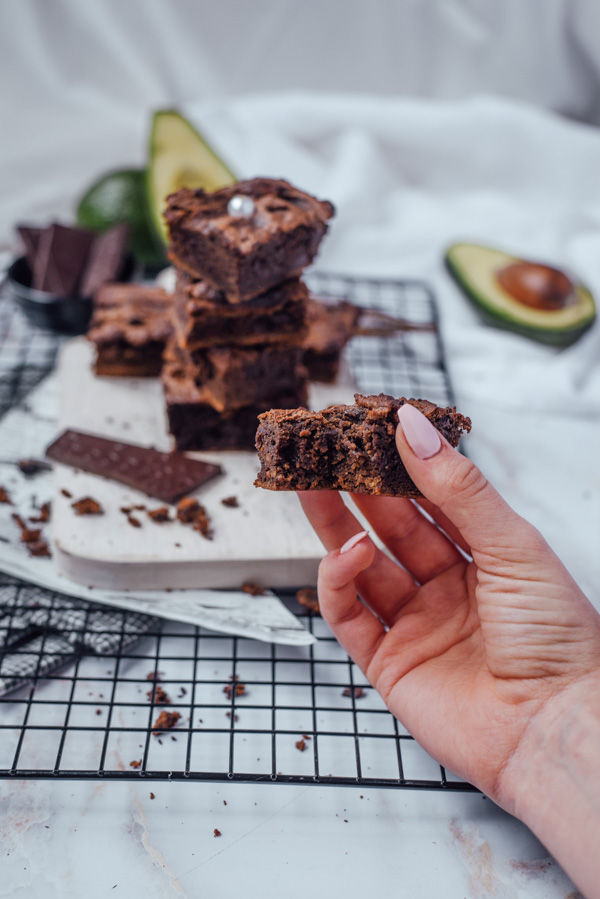 I always try to keep my recipes as simply as possible and this one will only take you a couple of minutes to prepare and 25 minutes in the oven. I try to make my recipes as healthy as possible and didn't use any regular flour, butter or sugar for this one. If you like you can add an extra scoop of protein to make the macros of this recipe even better!
The recipe is leaning towards a low carb and keto brownie recipe since we are not using traditional flour and sugar. You can make it even more low carb/keto, by exchanging the honey with Erythrit.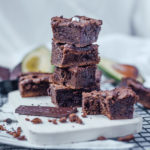 Healthy avocado brownies
Fudgy brownies with a very special ingredient!
Vorbereitungszeit
15
Minuten
Zutaten
1

large avocado

2

tbsp

eggs

30

g

coconut blossom sugar

50

g

honey

1

tbsp

coconut oil

1

tbsp

peanut butter

30

g

raw cocoa powder

70

g

almond flour

1

teaspoon

baking powder

1

pinch of salt

60

g

dark chocolate
Anleitungen
Preheat the oven to 180 degrees.

In a bowl, stir the eggs with the coconut blossom sugar and honey until creamy.

Puree the avocado together with the peanut butter using a hand blender. Now add the coconut oil and egg to the mixture.

Mix together almond flour, baking powder, salt and cocoa powder in a second bowl.

Now fold the dry ingredients slowly into the moist mass.

Roughly chop dark chocolate and stir into the mixture.

Transfer the dough into a silicone baking dish and bake at 180 degrees for 25 minutes.

Only cut into pieces when the brownies have cooled down.
Rezept-Anmerkungen
At best, eat the brownies as soon as possible, because they will dry out fairly quick!
Did you make this recipe?
Tag @carina_berry and use the Hashtag #carinaberry to get the possibility for a shoutout on my Instagram!
I always love to see your wonderful creations and it makes me so happy to see you guys actually making my recipes.

xoxo,

Feel free to pin this recipe to your Pinboard: