Protein Pancakes – what a delicious way to start the day!
Skip the flour, sugar and butter and replace it with an extra dose of healthy protein. I use this recipe so many times for weekend brunches and birthday pancake morning surprises. No matter what the occasion these protein pancakes will always make an impression and will let you enjoy a guilt-free breakfast!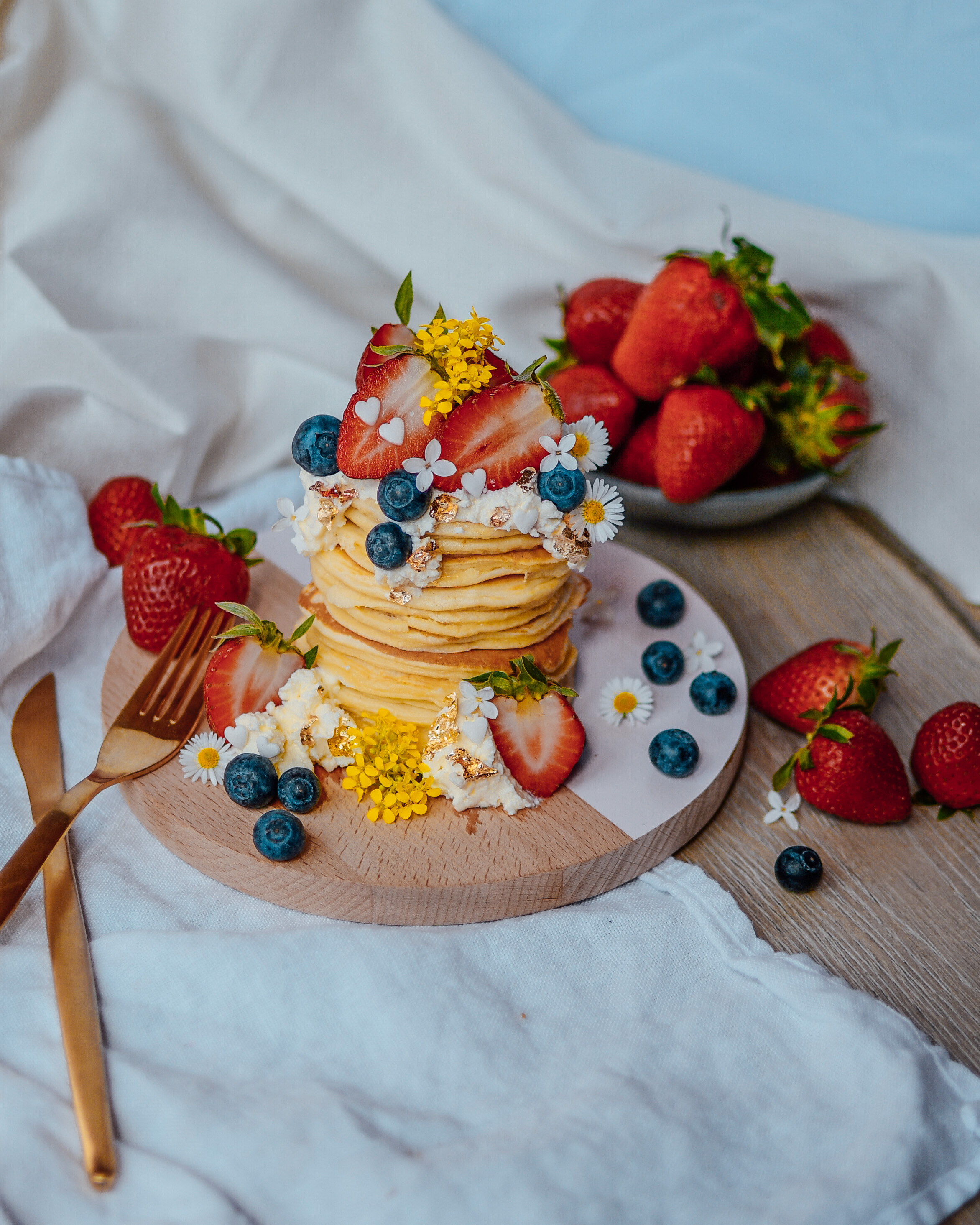 What most people don't know that you can actually use whey protein powder for cooking and baking! I make the most wonderful recipes with it. You leave out the high calorie flour and replace it with protein powder. Perfect for protein pancakes!
A little pancake making secret
Like most of my recipes it is very easy to make as you are basically just throwing things together in a bowl and blending it until you have a smooth dough. My one and only most important tip for you guys is to make SMALL pancakes! As the dough is simply not as strong and dense as a normal pancake dough you need to be more careful when flipping them. Making big pancakes will not work. The smaller the better 😉 I can also recommend using an empty ketchup bottle. Fill the dough inside the bottle and like this you can make perfectly round pancakes.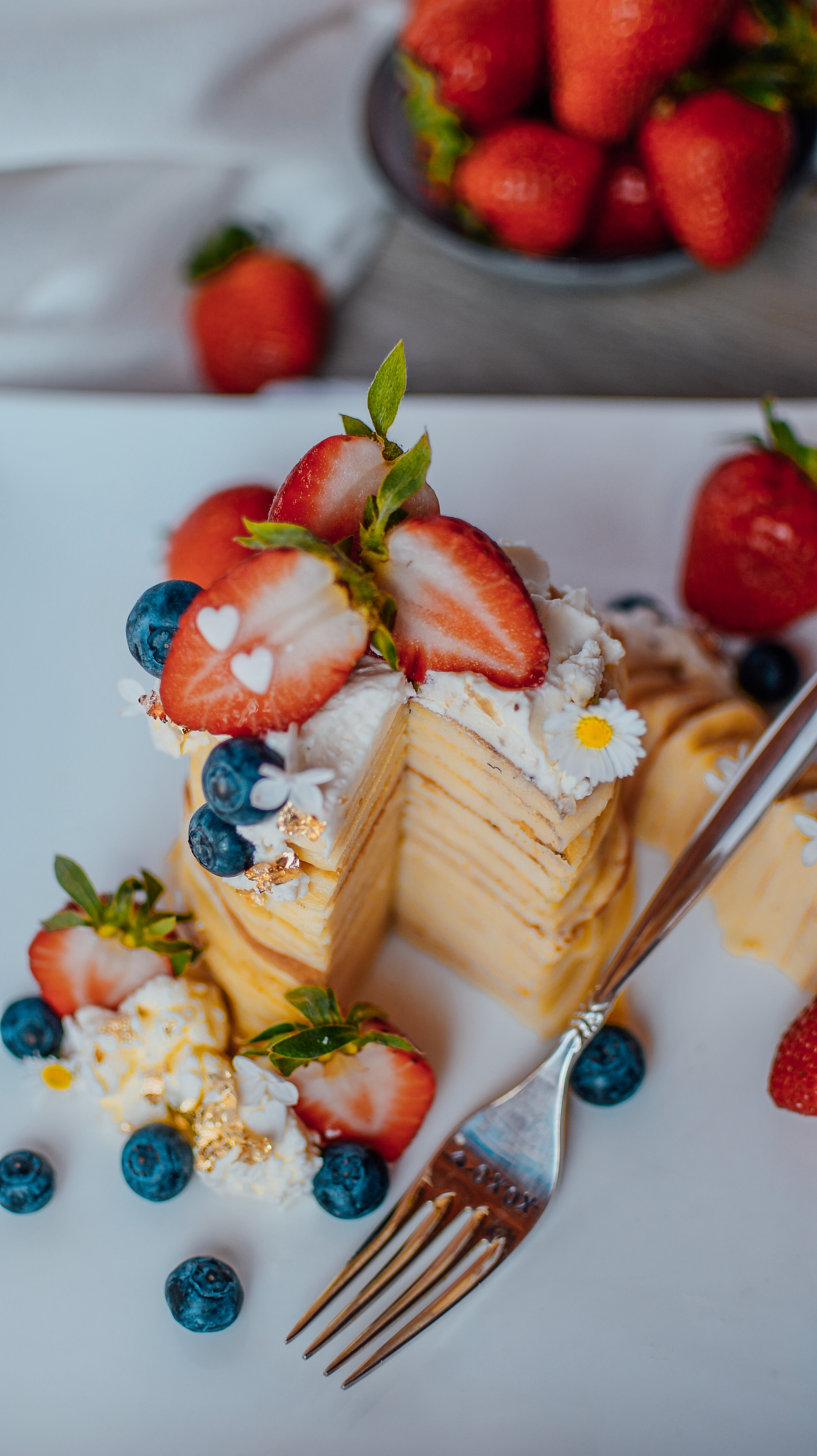 Choosing your toppings
Regarding topping you can use everything your hearth desires. I like to mix greek yoghurt with a bit more protein powder and top it with fresh berries. For the berry pancakes in this blogpost I also used sugar free strawberry jam and white almond butter for topping. This obviously adds extra calories, but also makes it extra tasty 😀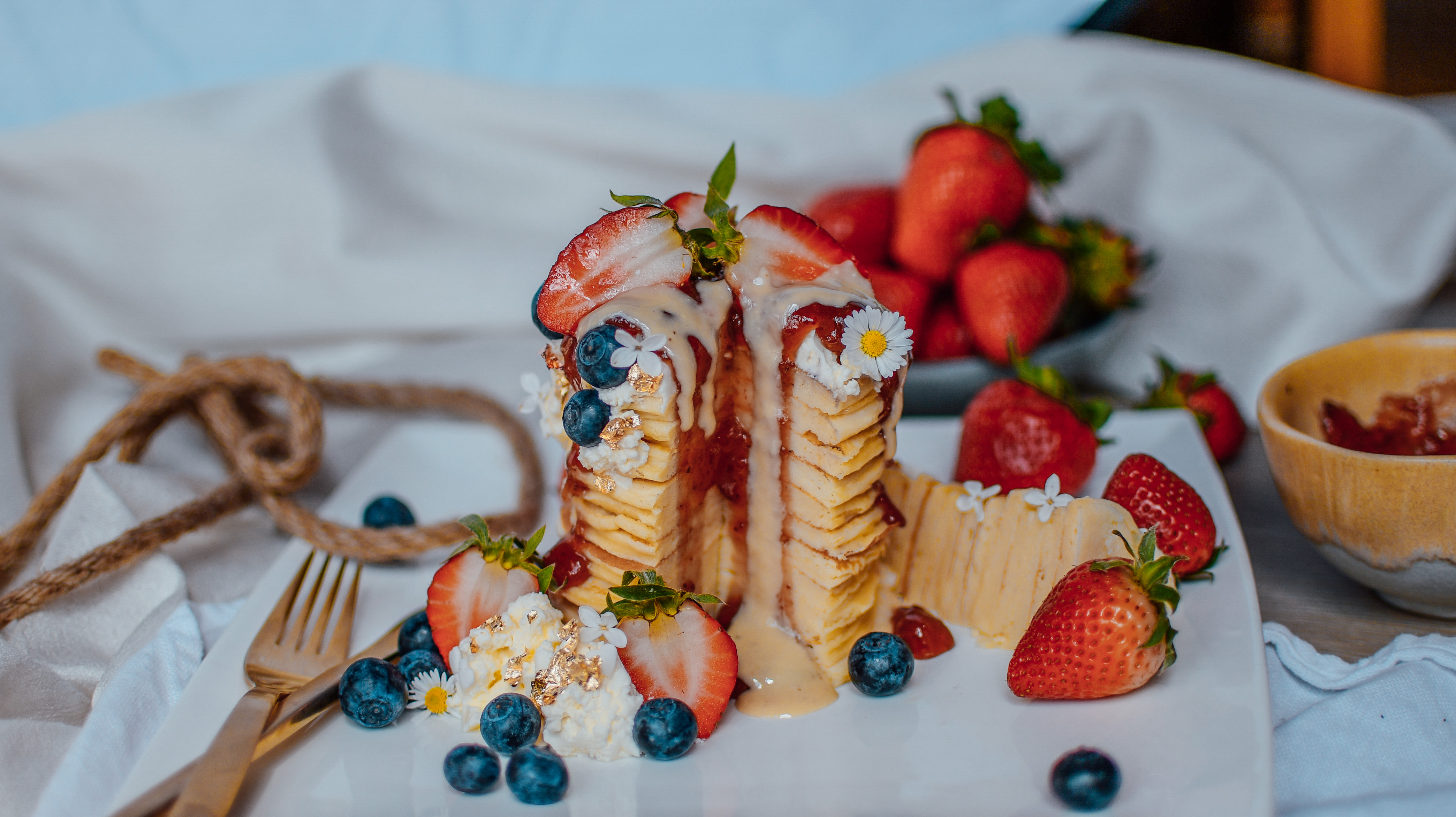 The recipe
Now lets not keep you waiting for much longer. Here is the recipe: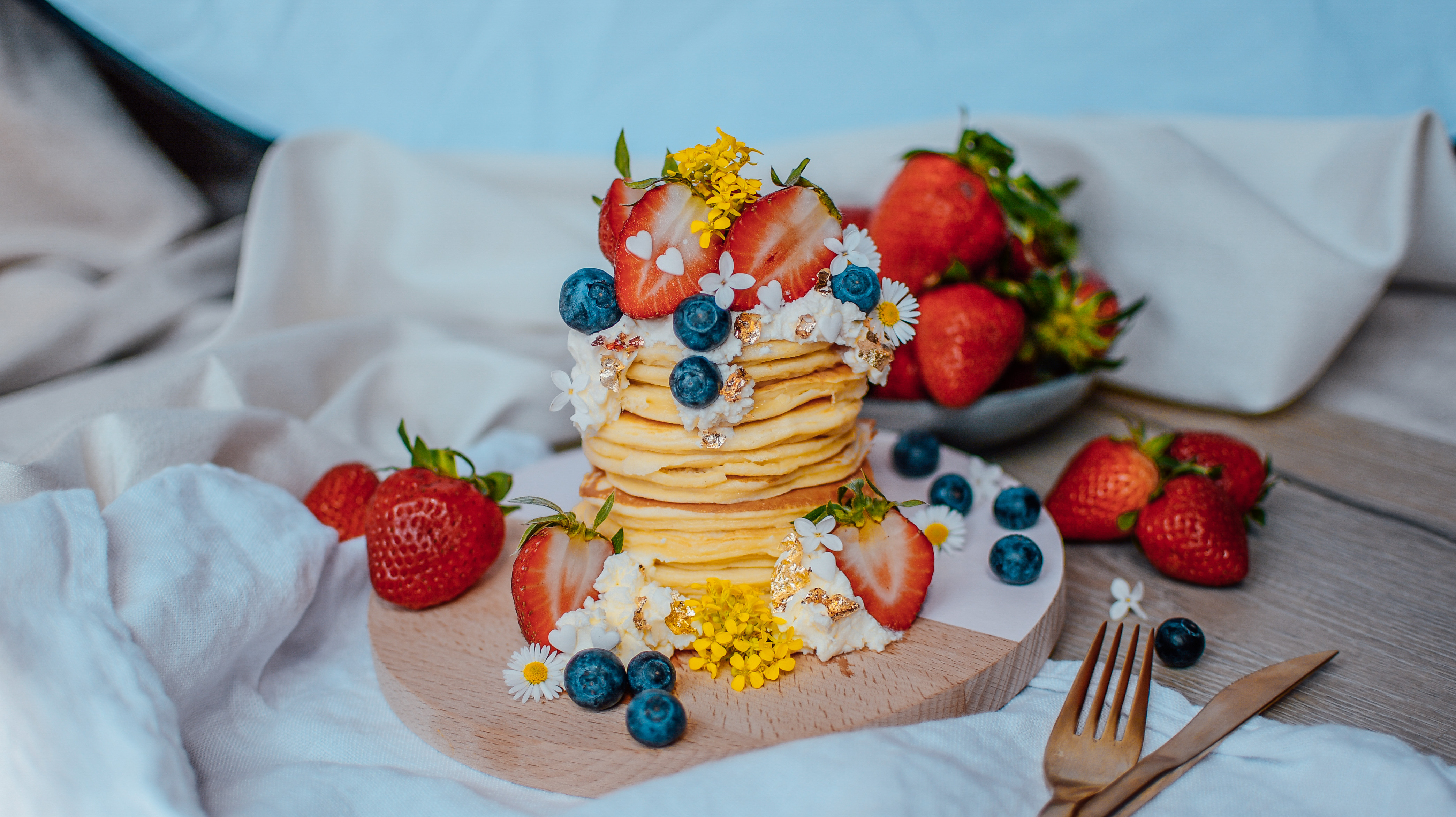 Berry Protein Pancakes
2018-05-17 20:22:12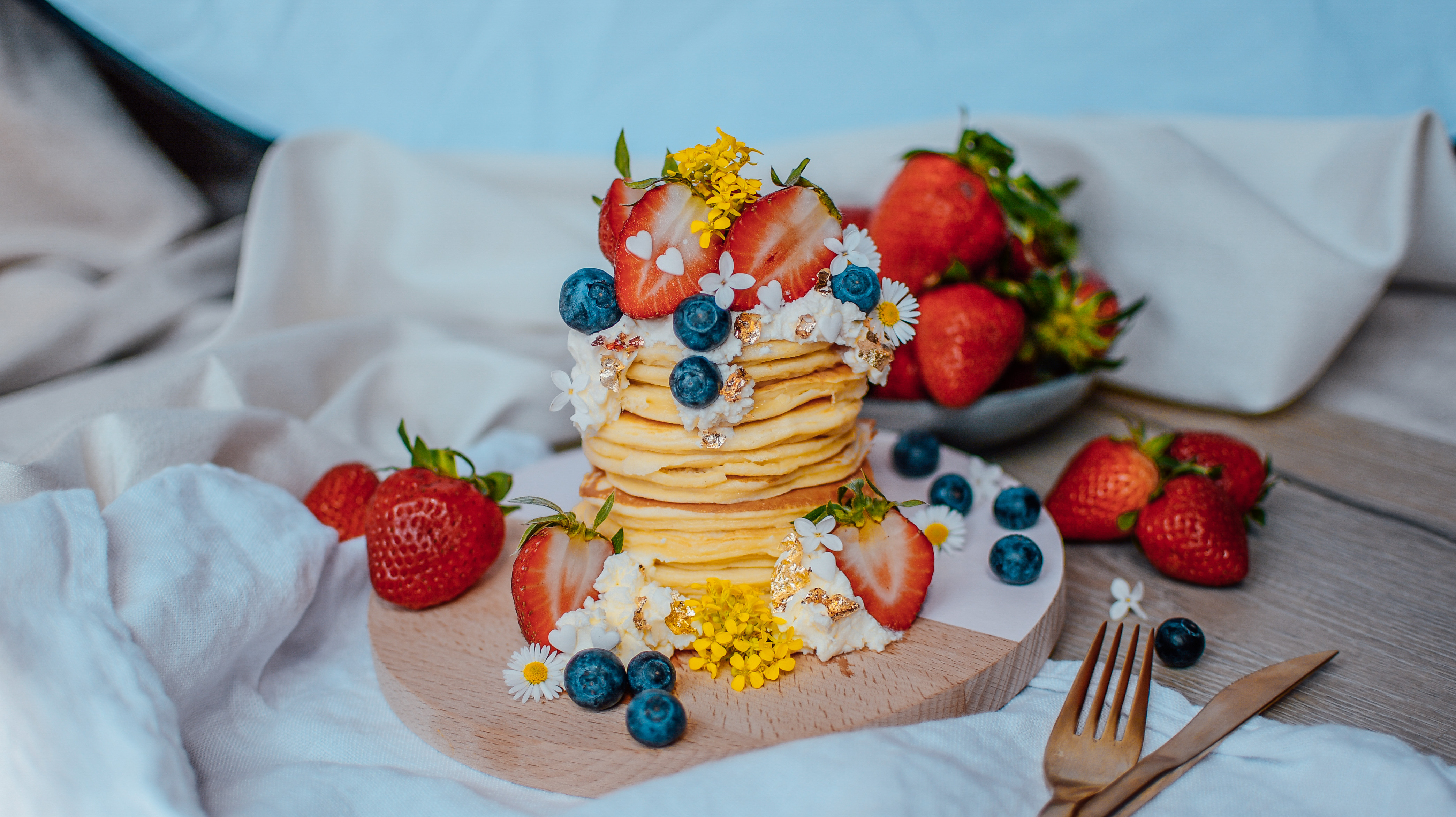 Serves 3
The perfect weekend brunch dish!
Ingredients
30g vanilla protein powder
1 large ripe banana
⅛ tsp. cinnamon
¼ tsp. baking powder
2 tsp. greek yoghurt
2 tsp. coconut flour
2 eggs
Topping
100g greek yoghurt 0%
20g whey protein
sugarfree raspberry jam
almond butter
Instructions
Separate the eggs and fluff the egg whites.
Blend the banana with the greek yoghurt and the egg yolks until smooth. Stir in the remaining ingredients. Now fold in the egg whites until well combined.
Heat up a pan and fry little pancakes until golden brown.
Mix the greek yoghurt for the topping with the protein powder and top the pancakes with it.
Decorate with fresh berries, almond butter and sugar free raspberry jam.
Notes
Make sure to make small pancakes. It is easier to flip them.
carinaberry.com https://carinaberry.com/

Did you make this recipe?
Tag #carinaberry and get the possibility for a shoutout on my Instagram!