Are you looking for a quick and delicious recipe? Then this might be for you! A tasty protein blueberry mugcake with fresh blueberries, almond butter and greek yoghurt.
So many people have the misconception that protein food doesn't taste good. I can promise you this recipe will make you think otherwise. I love it when I surprise myself with delicious creations like this one.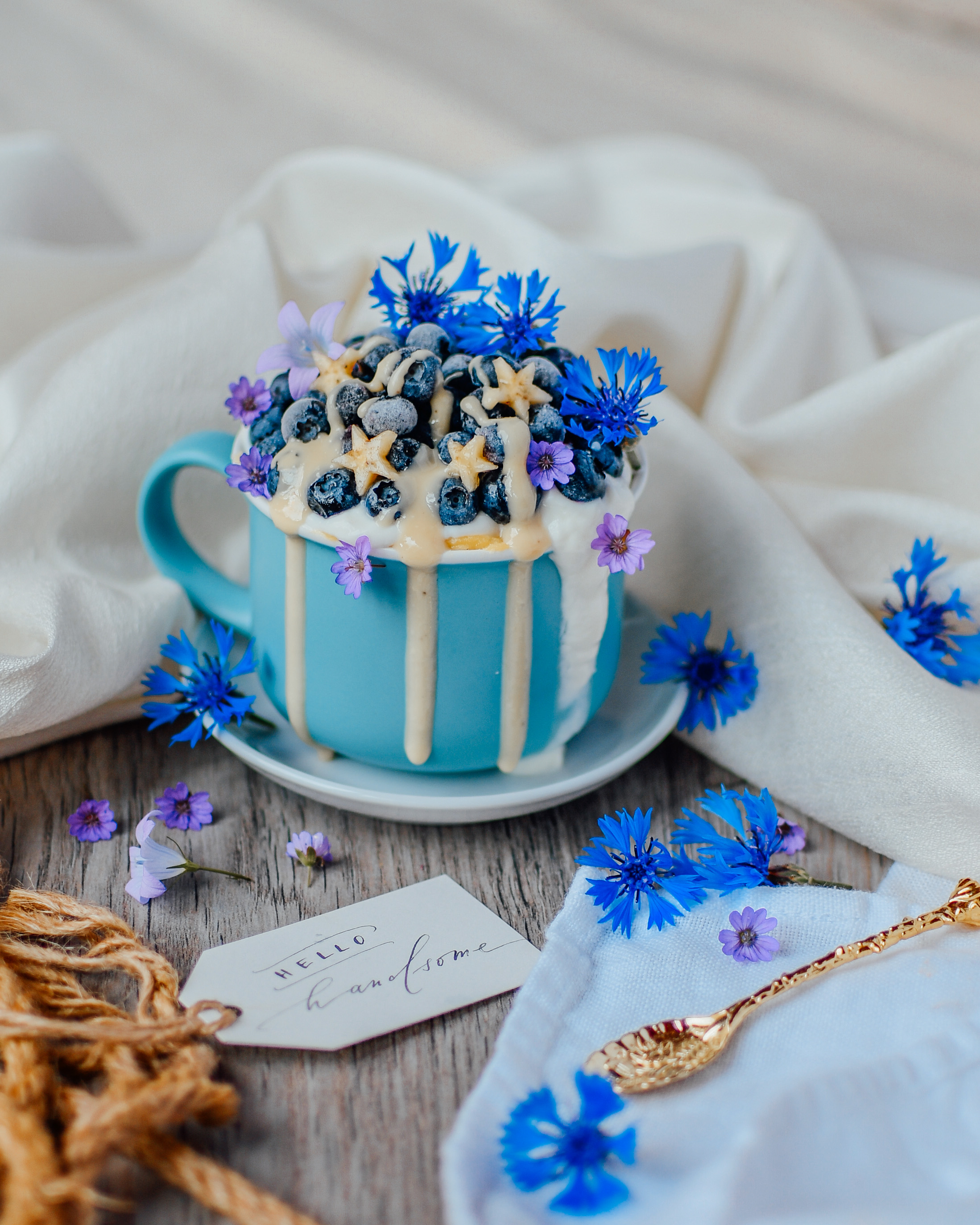 Protein Blueberry Mugcake
The fun thing about this recipe is that you simply put everything in a mug, stir and microwave it for a minute and voilà you have a delicious treat.
I actually made this recipe for mothers day this May. I surprised her with breakfast in bed and this mug cake was the absolute highlight!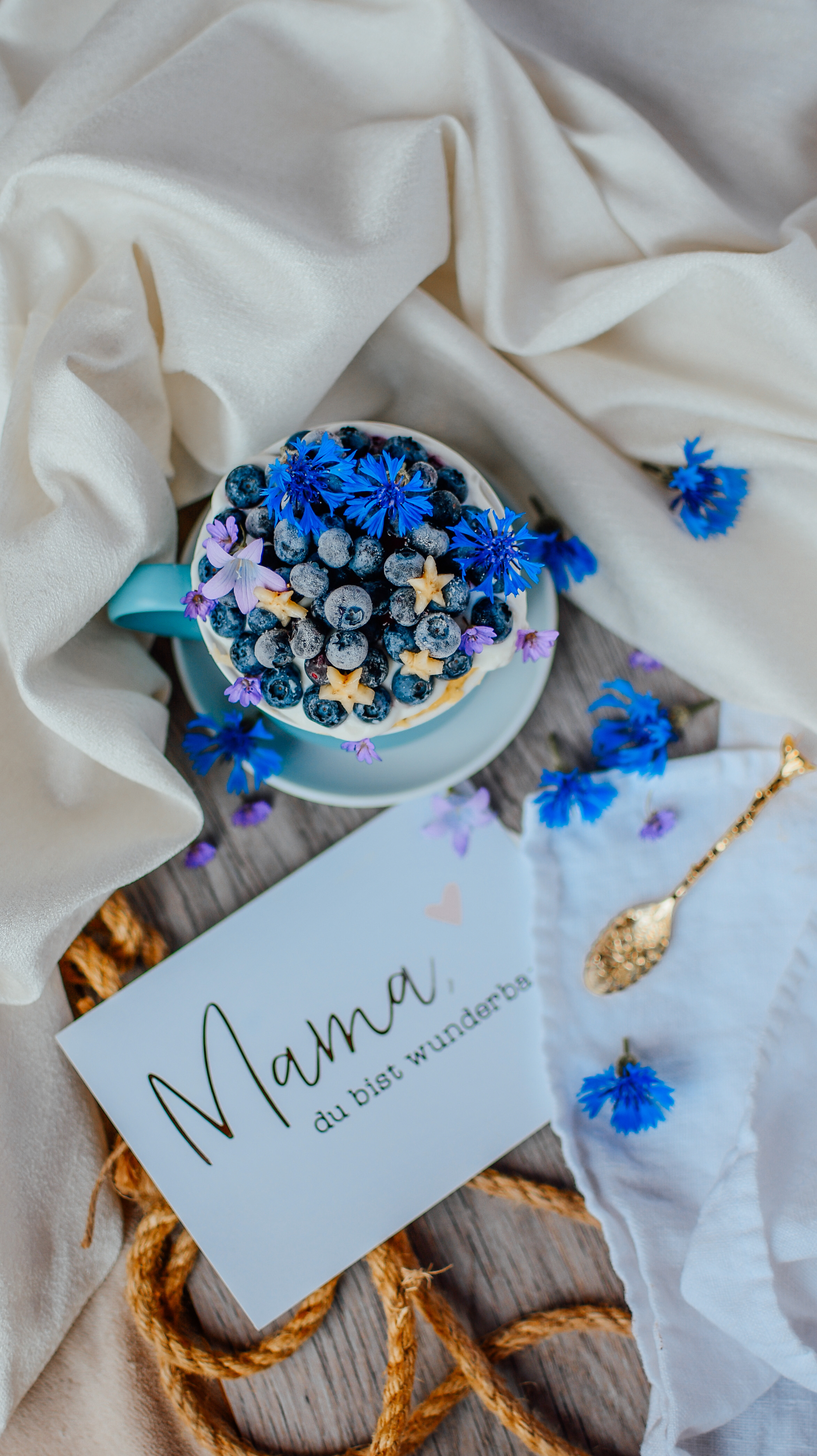 Ingredients
For this blueberry mug cake you need only a few basic ingredients. The only "special" ingredient you need for this mug cake is coconut and almond flour. But in my opinion these two great flour substitutes should be part of every fitness kitchen anyways.
Decoration
This mug cake by the way works with all kind of fruit. You can use strawberries, raspberries, peach, kiwi or mango to decorate it. For this special recipe I picked corn flowers from the field as they match the blue color of the blueberries perfectly. Flowers simply always pimp your recipe decoration. If you look very closely you can also see the little stars I cut out of bananas. If you have little cookie cutters that is a great way to add some eye-catcher effect.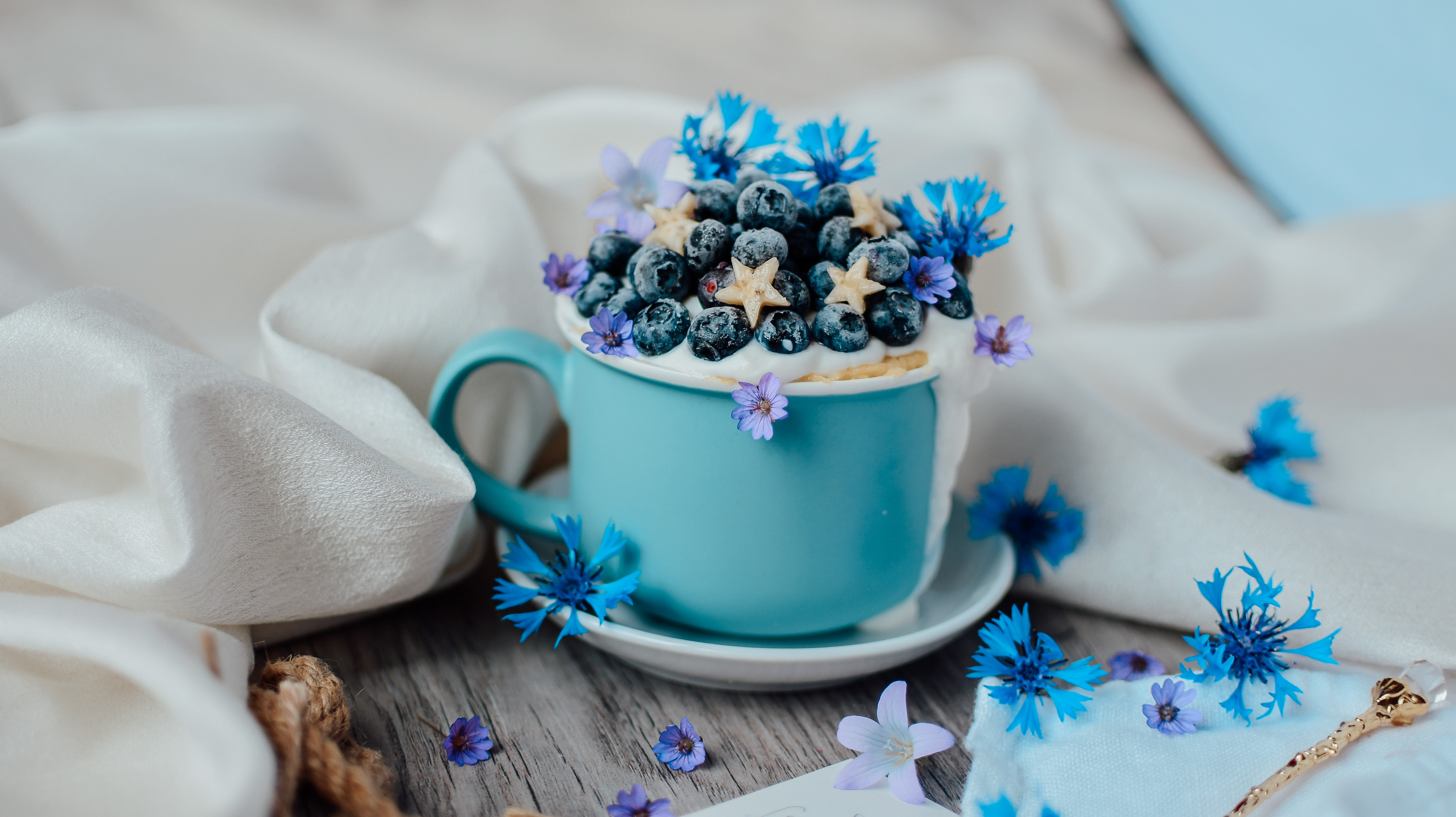 I really hope you will try this recipe, as it is definitely one of my favorites. 🙂
Lets jump into the super easy recipe: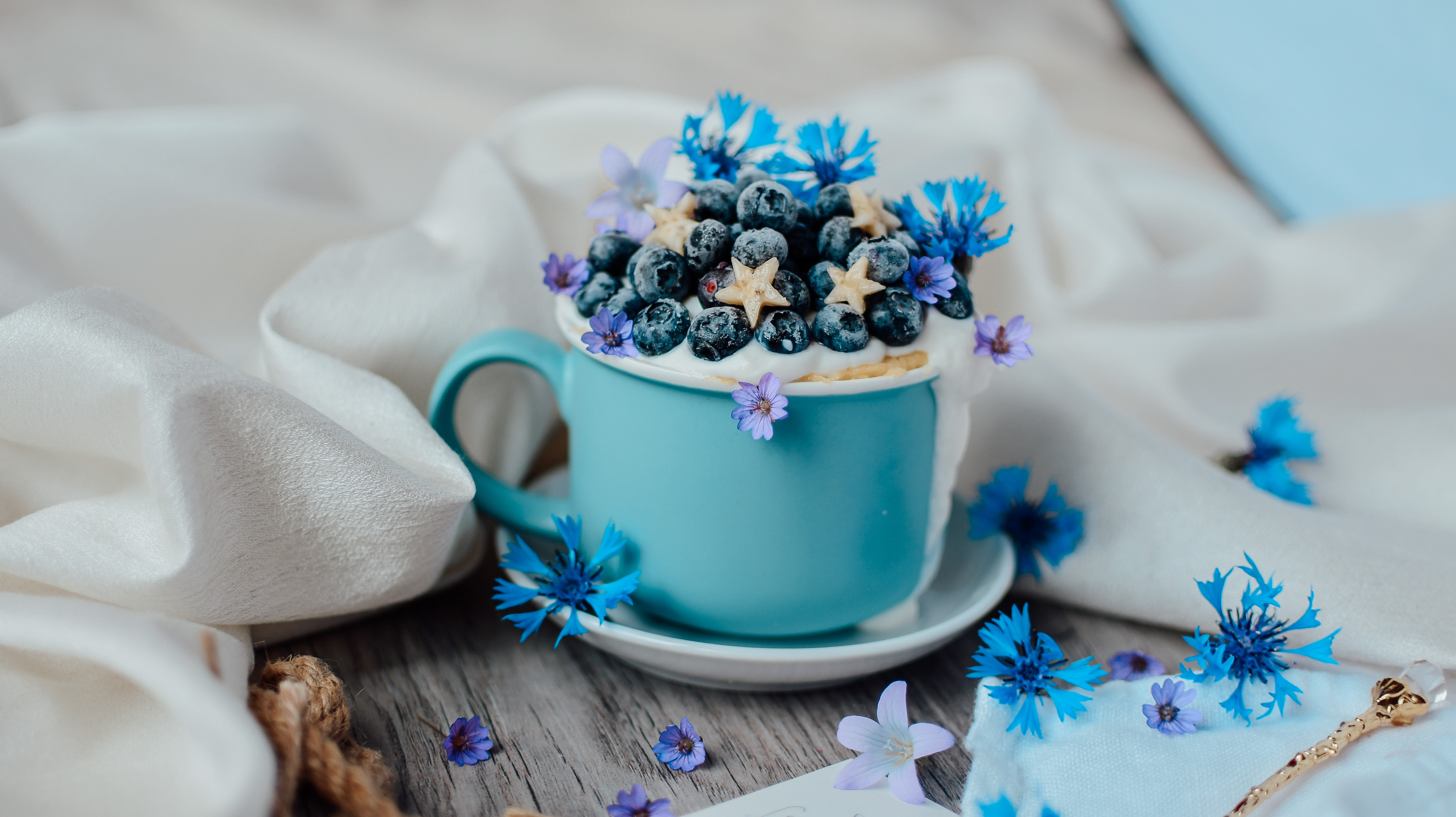 Protein Blueberry Mugcake
2018-05-18 22:15:51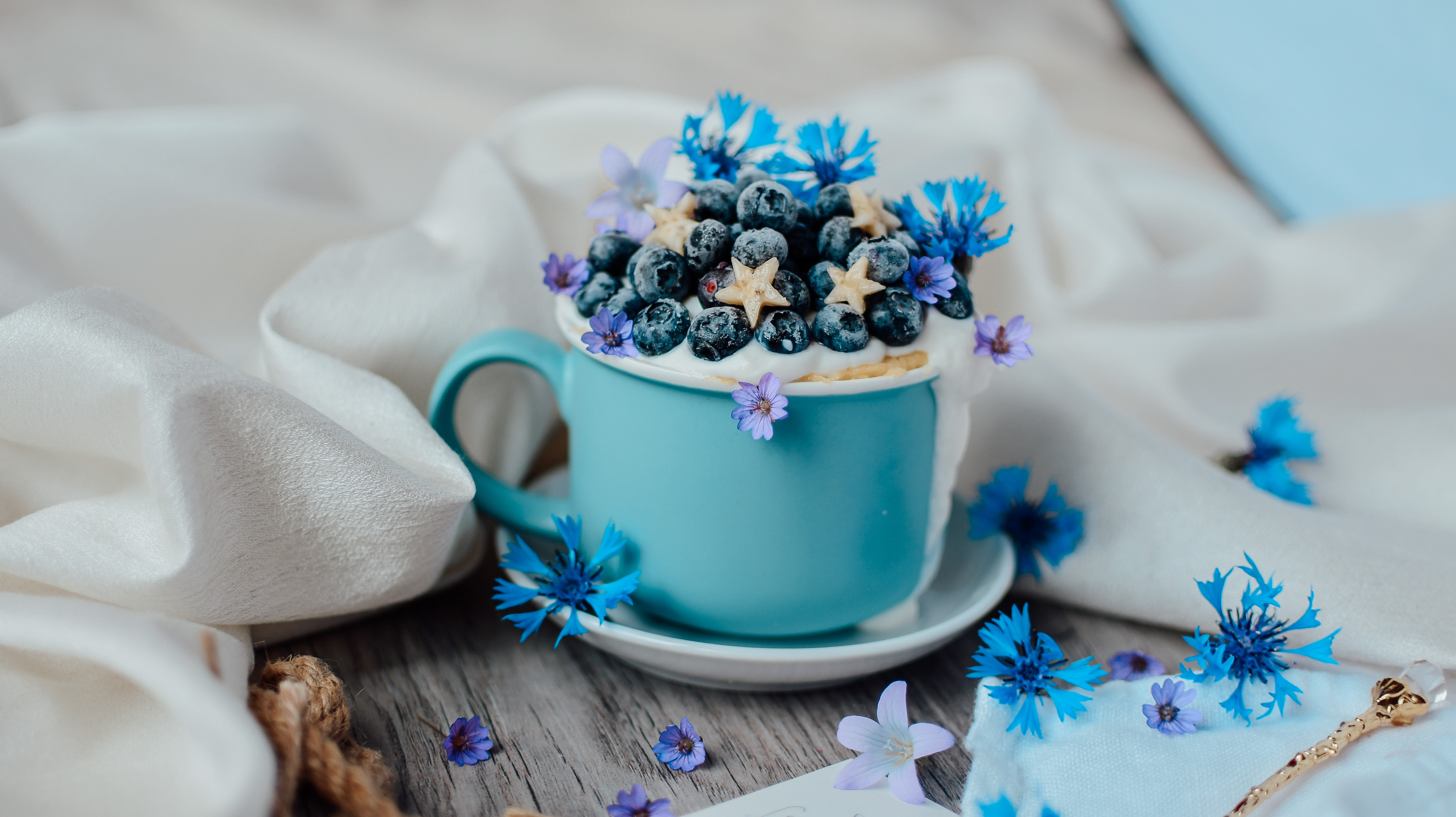 A quick fitness cake!
Ingredients
1tbsp almond flour
1tbsp coconut flour
1egg (vegans can use chia egg)
20ml almond milk
15g protein powder
2tbsp greek yoghurt
2g baking powder
Decoration
30g blueberries
15g almond butter
40g greek yoghurt
Instructions
Mix all the ingredients for the mug cake together and put it in the microwave for 1.5 minutes. Put some more yoghurt on top and decorate with blueberries, almond butter and flowers.
carinaberry.com https://carinaberry.com/

Did you make this recipe?
Tag #carinaberry and get the possibility for a shoutout on my Instagram!