Have you ever tried making blueberry cheesecake bites?
This recipe is EPIC! If there is only ever going to be one thing you will be making of the things I share here, please try this recipe. It is seriously one of the best things I have ever baked and I promise you will not be disappointed if you try this recipe.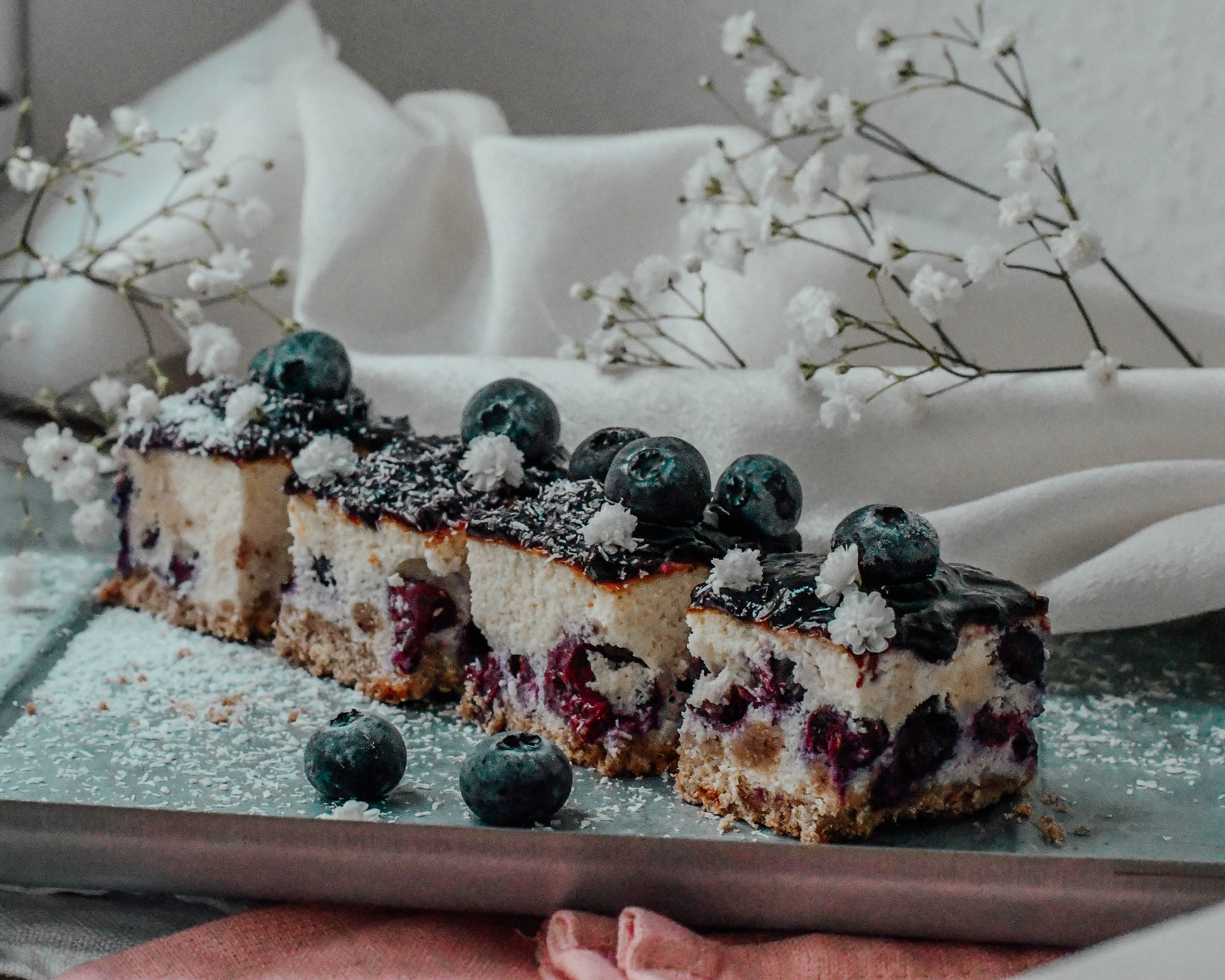 A healthy cheesecake alternative
I love this so much because it actually doesn't have a lot of calories and a ton of protein. People are always looking for a way to make their cheesecake healthier. Well here you go. This is the PERFECT recipe and you NEED to try it out.
The blueberries will make the cheesecake bites really soft and you will get the perfect tart touch. You can also substitute the blueberries for a different fruit. Strawberries and raspberries work really great as well.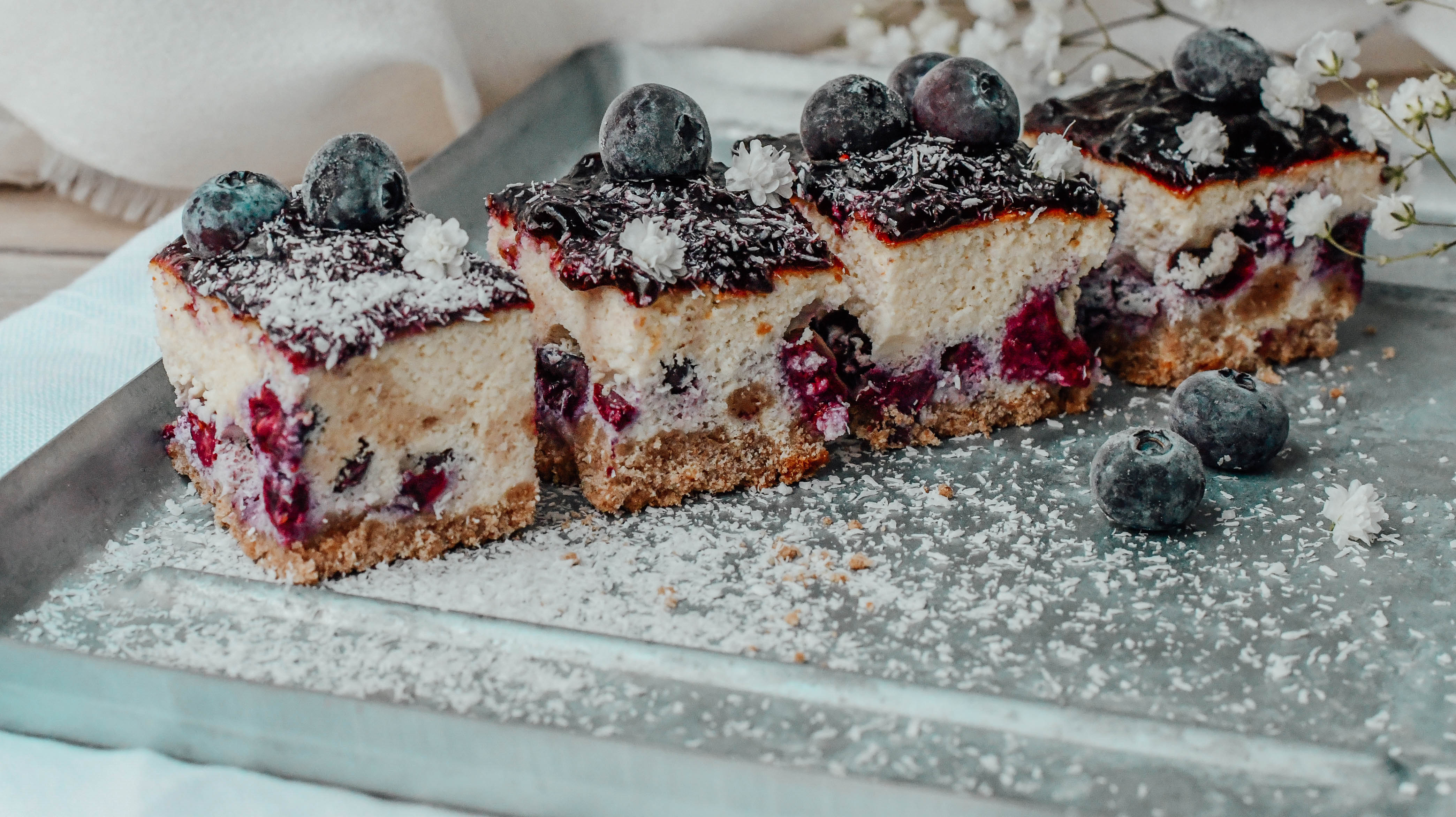 Blueberry Cheesecake Bites
2018-03-16 09:52:26
A delicious low carb protein cheesecake idea!
Ingredients
340g low fat cream cheese
340g greek yoghurt 0%
2 eggs
40g Erythrit/Xylit (if you don't have that you can use 1 tbsp of honey)
60g protein powder (I used vanilla flavor)
200g blueberries
50g blueberry jam (sugarfree if possible)
1 Package of whole wheat sugar-free cookies for the crust
Instructions
Put the cookies into a zipper bag and crumble them into really small pieces.
Fill the surface of a well greased pie form with the crumbles. (should be about 1/2 cm)
In a big bowl mix the yoghurt, sweetener, cream cheese, blueberries (save some for decoration), and protein powder together.
Pour dough onto the crust.
Bake at 180 degrees for about 40 min.
Let the cheesecake cool down. Once cold cover with blueberry jam and top with more blueberries and maybe some coconut flakes if you have!
carinaberry.com https://carinaberry.com/
DID YOU MAKE THIS RECIPE?
Tag @carinaberry on Instagram and hashtag it #carinaberry
I'll always be giving shoutouts on my Instastory for those who are making my recipes. <3
xoxo