Welcome to my blog!
So happy you found your way here. Can't wait to inspire you with my fitness recipes, workouts and lifestyle posts. Below you find my most recent blog posts, but you can also navigate through the categories above. Have fun!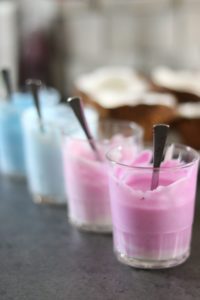 Food blogging tips
In this blog post I want to share some of my favorite food blogging tips with you! I brought a
Read more.
How to make a unicorn nice cream bowl
We all see them on Instagram – the famous unicorn super smoothie bowls. It always looks like a magical creation
Read more.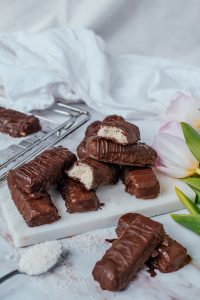 Keto Bounty Bars – a low carb snack!
Since I am currently on a keto diet, which is a very extreme form of a low carb diet, I
Read more.
How to calculate Instagram engagement rate
Have you ever calculated your Instagram engagement rate? It is a very important number that shows you how active your
Read more.