Wenn du gerade auf der Suche nach Reisetipps für Kapstadt bist dann bist du hier richtig gelandet! Kapstadt ist quasi, neben Bali und Österreich, meine dritte Heimat. Seit 2020 verbringe ich jedes Jahr ein paar Monate im Jahr hier und es gibt für mich persönlich keinen schöneren Ort auf dieser Welt. Da ich gerade als Bloggerin und Influencerin ständig auf der Suche nach den besten Spots in einer Stadt bin und Kapstadt mittlerweile wirklich gut kenne wollte ich mir nun die Zeit nehmen um einen ausführlichen Reiseführer mit allen Reisetipps für Kapstadt zu schreiben!
Die schönste Stadt der Welt
Alles hier ist wie im Märchenland, im Hobbit Film oder einfach purer Luxus für die Augen. Egal wo man hinschaut, egal wo man sich in der Stadt aufhält man bekommt so viele wunderbare Eindrücke von den Bergen und dem Ozean, den weißen Stränden, sanften Hügeln und hohen Wolkenkratzern von Downtown.
Es gibt wohl keine andere Stadt auf der Welt die Strand, Berge und Stadt besser vereint als Kapstadt. Wo sonst kann man den Tag mit einer morgendlichen Wanderung auf den Lionshead starten, eine tolle Aussicht über die gesamte Stadt genießen, Mittags in einem tollen Superfood Café essen gehen oder durch den Weekendmarket schlendern, den Nachmittag an einem der wunderschönsten Strände die ich je gesehen habe verbringen, danach ein Weingut besichtigen und Abends in der Stadt feiern gehen?
Die Möglichkeiten sind unbegrenzt und soviel ist einfach gratis weil es die Natur von sich allein bietet.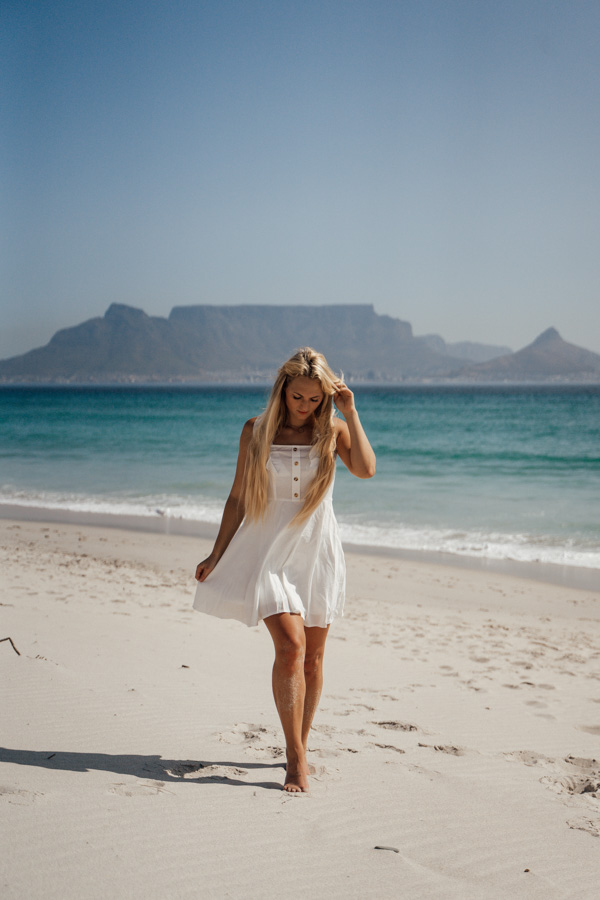 Das Tolle an Kapstadt ist auch, dass es keine (oder nur 1h bei Winterzeit zu Hause) Zeitverschiebung gibt. Somit fällt bei einer Reise auch kein Jetlag an. Kapstadt ist deshalb für mich auch ein Kurzurlaub von 1 Woche wert. Man kann hier in so kurzer Zeit so viel sehen.
Die Vielfältigkeit von Kapstadt
Alles sehenswerte ist maximal 45 Minuten entfernt. Egal ob das ein toller weißer Strand ist, eine spektakuläre Wanderung, tolle Weingüter die man sonst nur in Frankreich erwarten würde, Jungle Vibes oder City Life. Sogar große Sanddünen gibt es hier!
Ich werde auf meinem Instagram so oft nach Reisetipps für Kapstadt gefragt und wollte deshalb einen detailreichen Blogpost schreiben der einfach alles umfasst was immer gefragt wird. Wenn du nur diesen einen Artikel lesen würdest und hierher kommst wüsstest du alles was es zu wissen gibt und hättest die beste Zeit.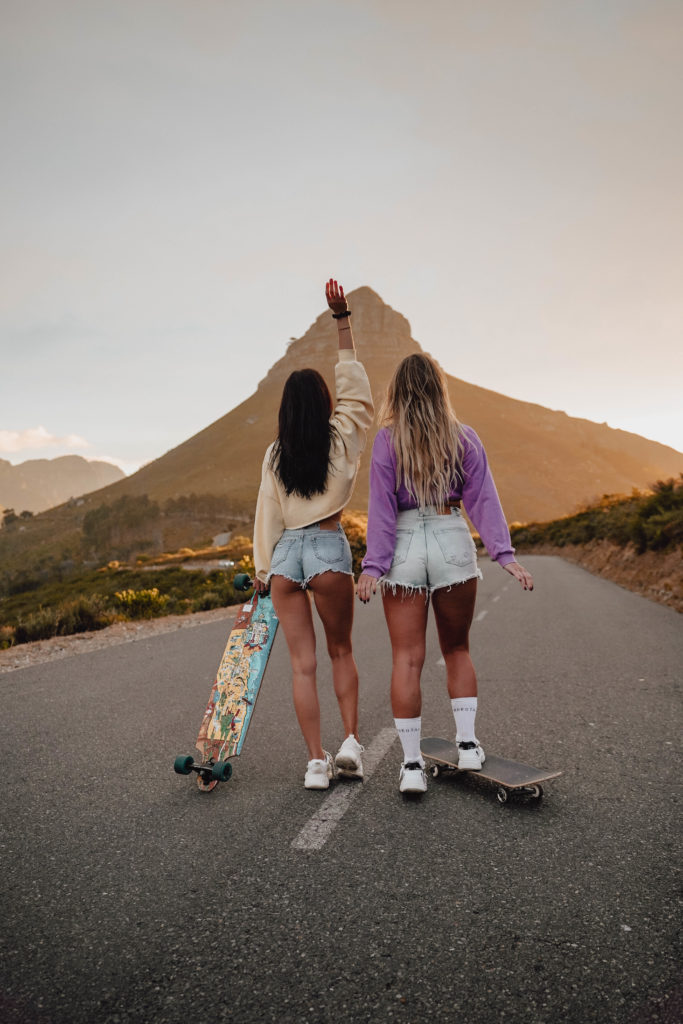 Hier die wichtigsten Reisetipps für Kapstadt im Überblick:
Sicherheit in Kapstadt
Gute Wohngegenden in Kapstadt
Restaurant Tipps
Strand und Sonnenuntergang
Wind und Wetter
Wanderungen
Aktivitäten in und um die Stadt
Alles zusammengefasst findest du am besten hier super übersichtlich in meinem Guide wo du auch alle Experiences direkt buchen kannst und tolle Rabatt erhältst.
1. Ist Kapstadt sicher?
Die wohl meist gestellte Frage die ich über Kapstadt bekomme ist: " Na und wie ist das dort mit der Sicherheit? Man hört ja immer wie gefährlich es dort unten ist."
Sicherheit ist natürlich ein großes Thema. Statisch gesehen ist Kapstadt eine der gefährlichsten Städte der Welt und ich würde lügen wenn Kriminalität und Armut hier kein Thema wären. Was die meisten Menschen jedoch nicht wissen ist, dass sich diese Probleme zu 90% in den "Townships", also quasi den Slums von Südafrika, abspielen.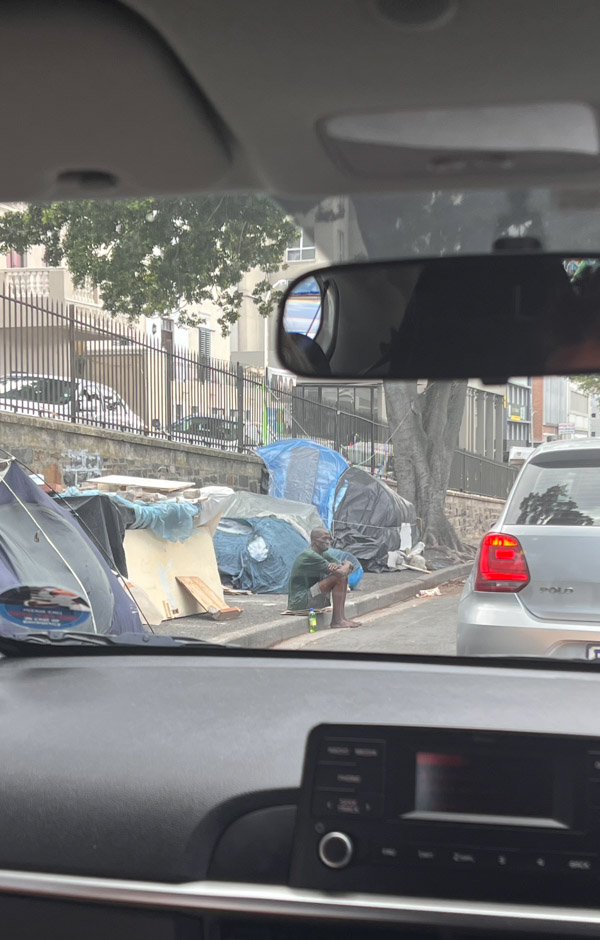 Das zentrale Kapstadt wo man sich als digital nomad oder als Tourist aufhält ist relativ klein, kompakt und sicher. Natürlich muss man immer mit einem gesunden Menschenverstand durch die Straßen gehen und ich würde auch niemanden empfehlen allein Abends irgendwo auf der Straße hinzugehen. Aber tagsüber, vor allem in der Gruppe muss man sich wenig Sorgen machen. Man muss einfach mindful sein und nicht mit der Rolex, Gucci Tasche und flashy Camera herumlaufen um unnötige Aufmerksamkeit auf sich zu ziehen.
Ich nehme hier immer Ubers oder fahre selbst mit dem Auto, so fühle ich mich relativ sicher. Alleine durch die Innenstadt schlendern würde ich jedoch nicht machen. Man muss schon aufpassen, aber es ist nicht so schlimm wie die meisten Menschen es denken würden.
2. Gute Wohngegenden in Kapstadt
Bei meinen Reisetipps für Kapstadt wollte ich euch auch unbedingt erklären wo ihr am besten wohnen solltet um die beste Erfahrung zu haben. In Kapstadt wohnt reich neben arm. Eine Straße kann komplett sicher sein und zwei Straßen daneben hausen die Menschen in Zelten auf dem Boden. Deshalb ist es wichtig wo man sich sein Apartment oder Hotel aussucht. Als Tourist ist man oft verleitet so nah im Zentrum wie möglich zu wohnen. Davon würde ich in Kapstadt aber auf jeden Fall abraten. Neben den Townships gibt es für mich keinen schlimmeren Ort als CBD (Central Business District). Hier fühle ich mich absolut am unwohlsten und würde niemanden empfehlen zu wohnen, obwohl es direkt in der Stadt ist.
Welche Gegend ist richtig für dich?
Wir wohnen immer in Vredehoek. Ein super netter Bezirk mit amerikanischen Vorstadtflair. Total sicher, schön, sauber und kaum Obdachlose. Hier kann ich problemlos Spazierengehen und fühle mich sehr wohl.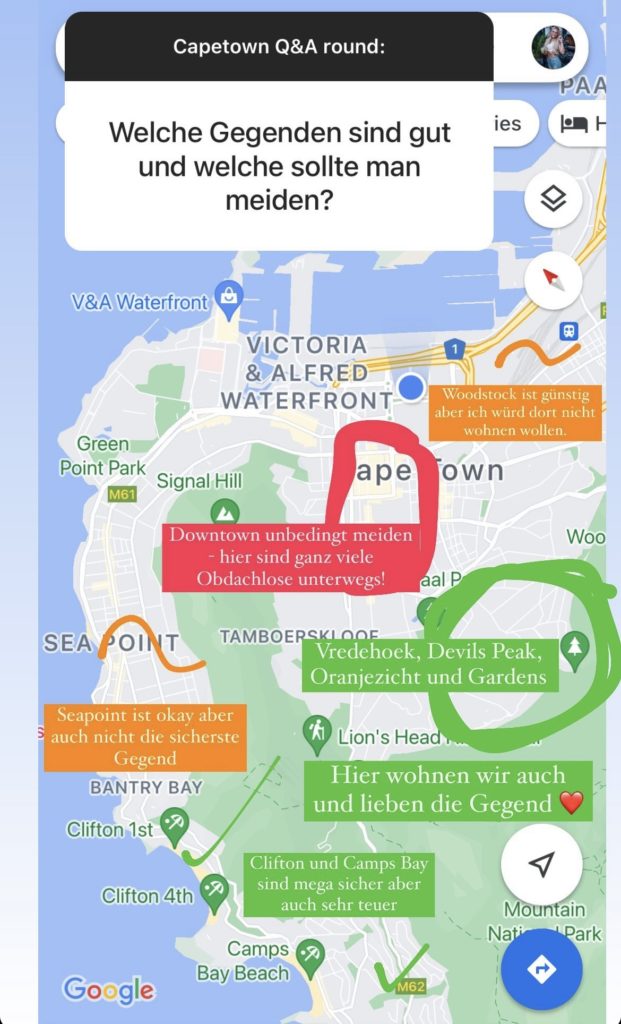 Oranjezecht, Upper Gardens und Devils Peak ist auch zu empfehlen auf der Hügelseite. Hier hat man tolle Ausblicke über die Stadt, das Meer und auf Lionshead und den Tafelberg. Ich liebe es einfach auf dieser Seite zu wohnen weil egal wo man hinsieht ist es einfach beeindruckend.
Viele Freunde von mir wohnen in Seapoint. Etwas more scetchy, dafür wesentlich weniger Wind als die Hügelseite abbekommt – an windigen Tagen ist man in Seapoint total geschützt während es in Vredehoek einem Tornado gleicht! Es sind auch viele coole, hippe Restaurants in Seapoint, aber auch viele dubiose Gestalten auf der Straße. Mir reicht es ein, zwei Mal die Woche dort zum Essen hinzufahren und den Rest der Woche in meinem hübschen Bezirk zu verbringen. Seapoint hat natürlich auch die Strandpromenade was für viele Leute sehr attraktiv für Spaziergänge ist.
Wer es sich leisten kann, kann sich natürlich auch in Clifton niederlassen – das St. Tropez von Kapstadt wo Villa neben Villa steht und Sicherheit die höchste Priorität hat. Viele Straßen haben ihre eigenen Securities, der Ausblick ist zum niederknien und es geht fast kein Wind.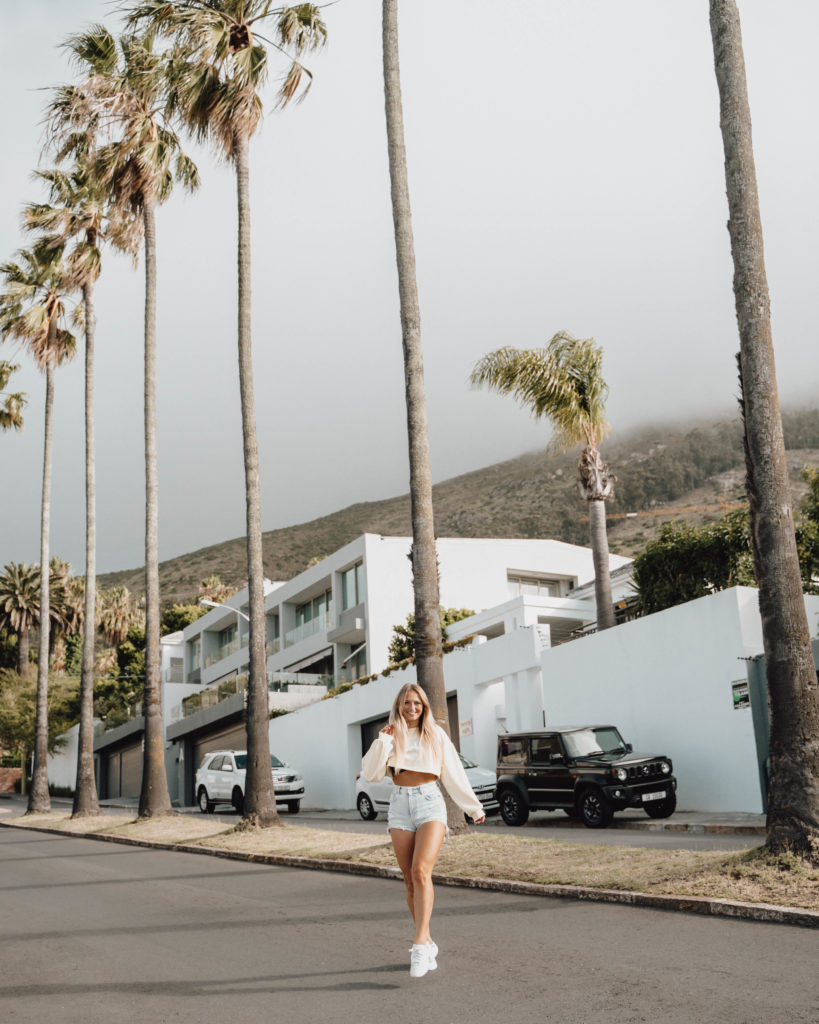 Camps Bay ist auch super wenn man als Tourist für ein paar Tage in Kapstadt ist. Hier tut sich viel und man ist direkt am Strand.
Für längere Aufenthalte würde ich Vredehoek empfehlen und für kurze Trips Seapoint, Waterkant oder Camps Bay.
3. Restaurant Tipps
Als Food Bloggerin bin ich natürlich bei allen meinen Freunden immer die erste Anlaufstelle wenns um die Frage nach guten Essen in Kapstadt geht.
Ab jetzt werde ich sie einfach alle auf dieses Blogpost weiterleiten und mir die Mühe machen hier alle Reisetipps für Kapstadt wenns um die Kulinarik geht, so gut wie möglich zusammen zu fassen!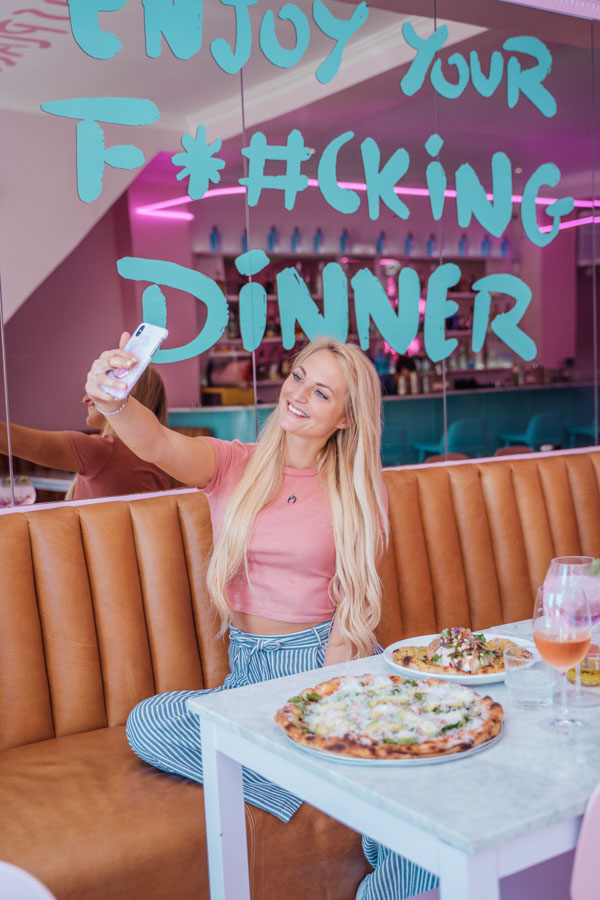 Kapstadt ist definitiv nicht ganz der Food heaven wie Bali oder Italien, aber es gibt schon ein paar herausragende Places die ich immer wieder sehr gerne besuche.
Ich liebe ja healthy food und hier gibt es definitiv ein paar richtig coole Cafés die mit Bali mithalten können.
Restaurant Empfehlungen Kapstadt
Hier meine liebsten Cafés:
Für gutes Essen kann ich euch folgende Restaurants empfehlen:
Fancy Dining
@carinaberry

Replying to @Sarah2008 meine ersten 10/10 Punkte gehen nach Kapstadt 🤩🤯
4. Die besten Strände und Sonnenuntergangsspots
Viele Orte haben Stadtstrände, die aber wenn wir uns ehrlich sind nicht wirklich viel hergeben. Kapstadt hat allerdings nicht nur einen sondern sogar zwei Traumstrände vor der Tür!
Camps Bay und Clifton sind immer einen Besuch wert. Wobei ich definitiv immer lieber nach Clifton fahre. Ich finde die Menschen dort angenehmer – nicht so laut und aufdringlich und es ist auch windgeschützter.
Mein persönlicher Lieblingsstrand ist allerdings nicht direkt in Kapstadt sondern etwas außerhalb in Llundando. Llundando ist quasi wie in Minikapstadt. Es gibt einen Berg der aussieht wie der kleine Bruder vom Lionshead, wenn man sich umdreht ist eine Zwergversion von einem Tafelberg und der Strand ist wie in Clifton nur nicht so voll.
Wer mal etwas weiter fahren möchte (etwa 25 Minuten) sollte unbedingt nach Dolphin Beach schauen. Ich kenne dort ein paar tolle Restaurants (Homespun und Salt & Sage) welchen ich im Anschluss dann immer einen Besuch abstatte. Hier hat man den wohl besten Blick direkt auf den Tafelberg. Ein spektalulärer Strandbesuch ist garantiert – allerdings nur an windstillen Tagen baden hinfahren, ansonsten wird man fast weggeblasen. Kann dafür aber auch den waghalsigen Kitesurfern bei ihren vielen Stunts zusehen.
Die schönsten Sonnenuntergänge meines Lebens habe ich wohl in Kapstadt gesehen. Neben dem Klassiker am Lionshead und Clifton Beach gibt es aber zwei Geheimspots die ich euch hier verlinke wo ich den Sunset super gerne ansehe.
Car Sunset
An windigen Tagen (und das ist leider sehr oft in Kapstadt so) möchte ich auch manchmal den Sonnenuntergang sehen. Das ist aber fast unmöglich im Freien. Deswegen habe ich irgendwann mal einen praktischen Parkplatz, wo ich euch hier die Koordinaten verlinke (), entdeckt. Hier kann man einfach im Auto sitzen bleiben und gemütlich dem Sonnenuntergang zuschauen ohne aussteigen zu müssen, aber trotzdem das ganze Spektakel zu sehen!
Adresse: 102 M62, Camps Bay, Cape Town, 8040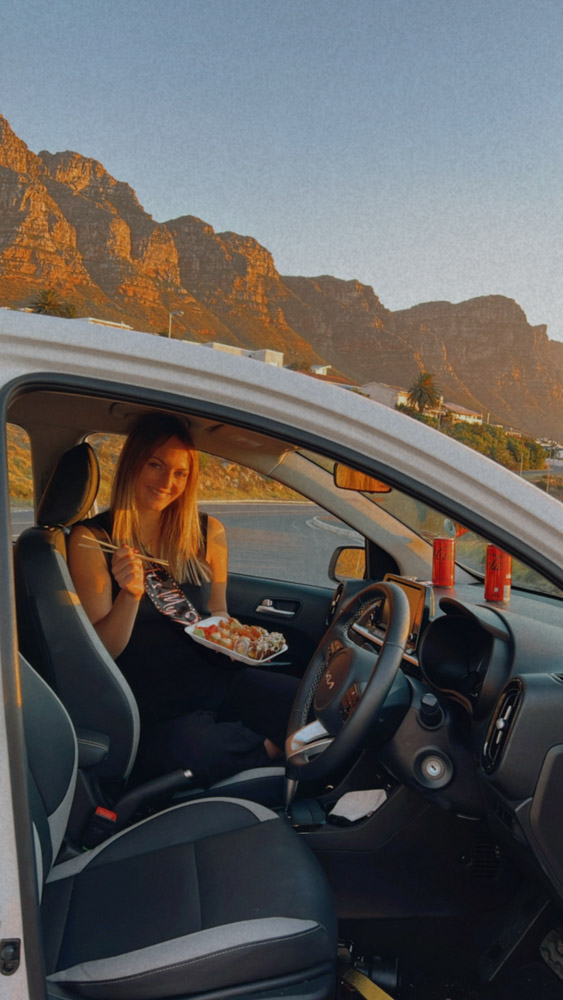 The Rock
Mein absoluter Lieblingsplatz an windstillen Tagen ist aber "The Rock". Ich glaube hier hat man die beeindruckendste Aussicht der Stadt. Es fasziniert mich jedes Mal aufs Neue die sanften Buchten zusehen und auf die imposanten Berge zu blicken.
Adresse: 405 Ocean View Dr, Bantry Bay, Cape Town, 8005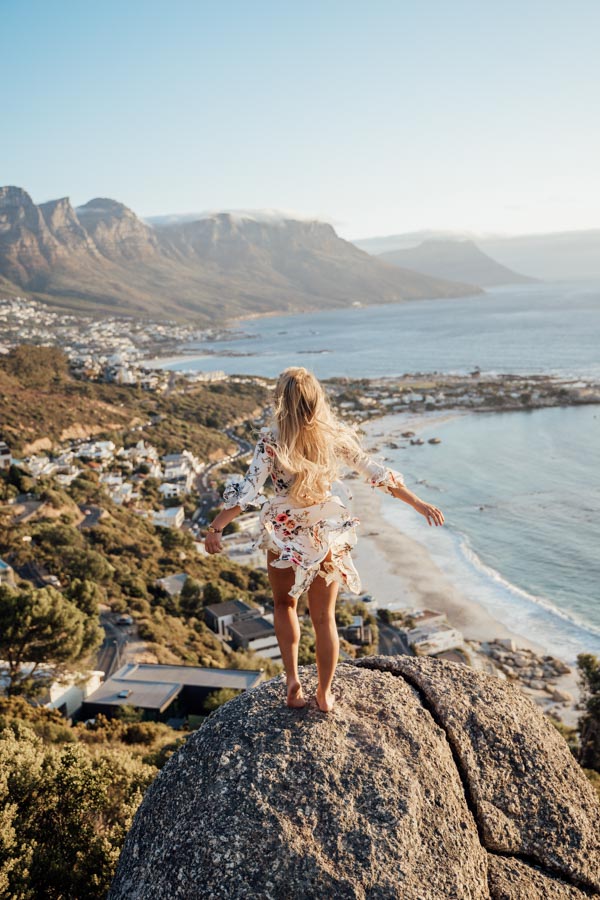 5. Wind, Wetter und Stromausfälle in Kapstadt
Ich liebe Kapstadt über alles aber es gibt zwei ganz große Dinge die mich hier in den Wahnsinn treiben: der Wind und das Loadshedding.
Starten wir mal mit dem Wind:
In Kapstadt herrscht absolutes Mikroklima. Es kann auf der einen Seite vom Table Mountain Tornado artige Windböen geben und in Seapoint ist alles ruhig und man kann in Clifton in Ruhe am Strand liegen. Genauso kann es sein dass es in Seapoint im März total nebelig ist und man nichts sieht während in Vredehoek strahlender Sonnenschein herrscht. Manchmal scheint die Sonne und fünf Minuten später ist alles wolkig und nebelig.
In den Monaten Oktober und November braucht man gefühlt auch von der Winterjacke bis zum Bikini alles in einem Tag.
Mein Freund und ich haben gelernt immer zwei Dinge im Auto zu haben: Strandtücher und Winterjacken. Das Wetter kann sich hier wirklich schnell ändern und vor allem wenn der Wind kommt kann es schnell kalt werden.
Manchmal vergesse ich, dass Südafrika leider immer noch ein Entwicklungsland ist. Oft merkt man es gar nicht mehr, da sie in so vielen Dingen schon so fortgeschritten sind. Gerade was bargeldloses zahlen und viele andere alltägliche Dinge angeht. Wo man es aber dennoch merkt ist beim Stromnetz. Oft ist es total ausgelastet und muss deshalb manuell von der Stadt reguliert werden. Es kommt aus diesem Grund sehr oft zu bewusst kreierten Blackouts die 2.5h anhalten und man dann einfach keine Elektrizität hat. Es gibt eine App die man sich runterladen kann (Eskom Push) und hier immer benachrichtig wird, sollte es zum Stromausfall kommen. Wenn man nun von zu Hause aus arbeitet oder gerade kochen will geht das dann natürlich schwierig weil Herd und Internet nicht funktionieren werden. Man muss hier also oft vorplanen oder ausweichen.
6. Wanderungen
Mittlerweile sind meine Wanderschuhe fixer Bestandteil in meinem Koffer wenn ich nach Kapstadt fliege. Es gibt einfach so viele tolle Trails und Möglichkeiten hier die Natur zu entdecken und ich bin noch lange nicht fertig mit meiner langen Liste an Wanderungen die ich hier noch ausprobieren möchte.
Es gibt jedoch ein paar Must-dos die man auf jeden Fall während einem Aufenthalt in Kapstadt gemacht haben sollte.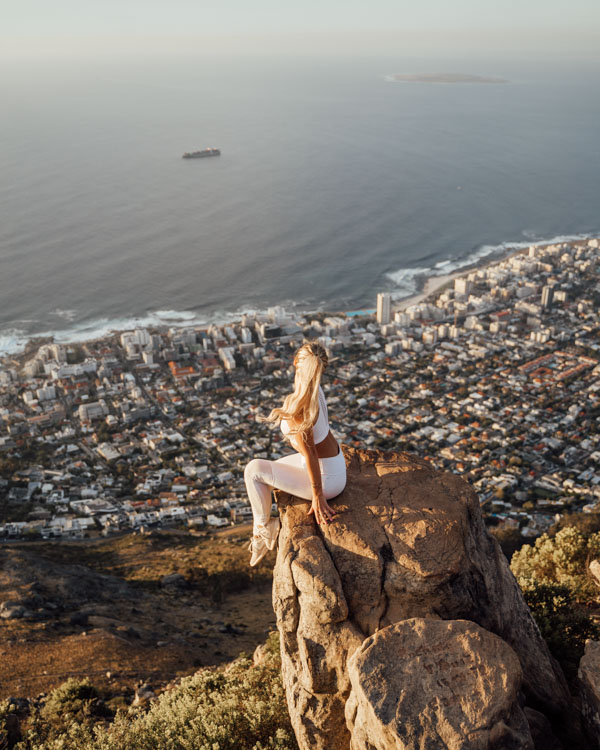 Die Wanderung auf den Lionshead ist wirklich unschlagbar. Besonders zum Sonnenaufgang und Sonnenuntergang hat man hier die schönste Lichtstimmung und spektakuläre Views. Ich würde hier etwa eine Stunde Zeit einrechnen. Die Wanderung ist schon anspruchsvoll und beinhaltet auch einen kurzen Kletterteil. Man sollte schon halbwegs fit sein und keine Höhenangst haben um hier hochzugehen.
Auf den Tafelberg habe ich es bis jetzt erst einmal geschafft, da die Schwierigkeit dieser Wanderung für mich am obersten Limit war und ich mich schon sehr überwinden müsste hier nochmal zu gehen. Statt 1.45 habe ich glaube ich 2.5h hinaufgebraucht. Es sind hauptsächlich Stufen und die Aussicht bleibt auch immer dieselbe, da man einfach nur eine Schlucht hinaufgeht.
Einsteigern würde ich Kloof Corner empfehlen. Minimalster Input für den maximalsten Output. Gestern sind wir den Trail in 25 Minuten hochgegangen. Es ist also relativ flott und außer dem letzten Stück auch total einfach zum Gehen. Die Aussicht auf Camps Bay, die Stadt und Lionshead ist fantastisch.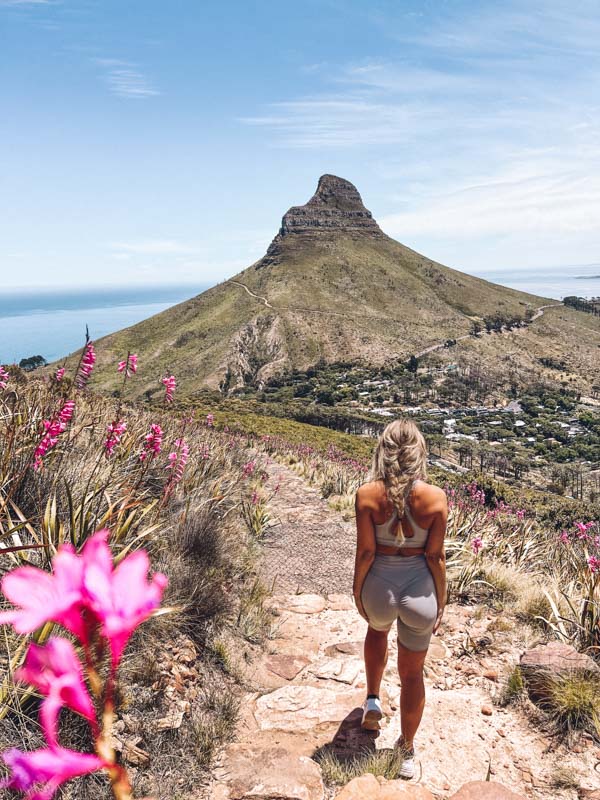 7. Aktivitäten in und um die Stadt
Reisetipps für Kapstadt umfassen auf jeden Fall auch die Aktivitäten aus denen man so zahlreich wählen kann. Hier kommt wirklich jeder auf seine Kosten, weshalb ich nun meine absoluten Favorites mit dir teile! Damit du dir nicht alles extra merken musst habe ich einen kleinen Experience Guide zusammen gestellt wo du alle Aktivitäten gesammelt über eine Buchungsplattform findest und direkt buchen kannst. Leichter gemacht wird dein Kapstadt Trip nicht mehr 🙂
Atlantic Outlook Kajaking
Für alle die Wasser und Action lieben sollten unbedingt mal bei Atlantic Outlook vorbei schauen. Das Team dort ist der Hammer und die Experience einmalig. Wenn man Glück hat springen neben den Kajaks Waale oder Delfine aus dem Wasser! Du kannst die Experience direkt hier buchen und wenn du Glück hat ist ein guter Freund von mir – Jordy – der Gründer von Atlantic Outlook dein Guide und wird dich mit seiner sympathischen Art unterhalten.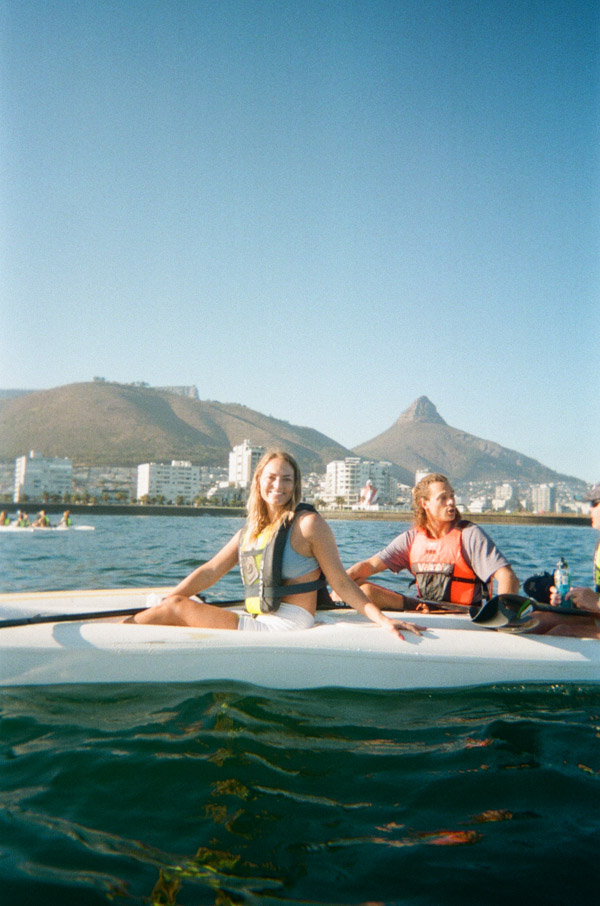 Heavenly Spa Day
Für alle Sauna Lovers habe ich hier einen Geheimtipp zum relaxen. Im Westin Hotel gibt es ein tolles Spa was auch für nicht Hotelgäste zugänglich ist. Hier zahlt man lediglich 250 Rand (etwa 18 EUR) für einen ganzen Tag Spazugang. Beim Eingang bekommt man einen Bademantel und Handtücher. Dort gibt es eine Sauna, Dampfkammer, Pool, Lieben und Jacuzzi.
Sunset Cruise
Eine schon sehr touristische Aktivität, aber wirklich schöne ist eine Bootsfahrt bei Sonnenuntergang. Man fährt mit einer kleinen Yacht raus aufs Wasser und bekommt einen wunderschönen Blick auf Kapstadt und einfach eine andere Perspektive auf die Stadt! Wir hatten auch Wein und Sekt inkludiert. Die Cruise kannst du hier direkt über meinen Guide buchen.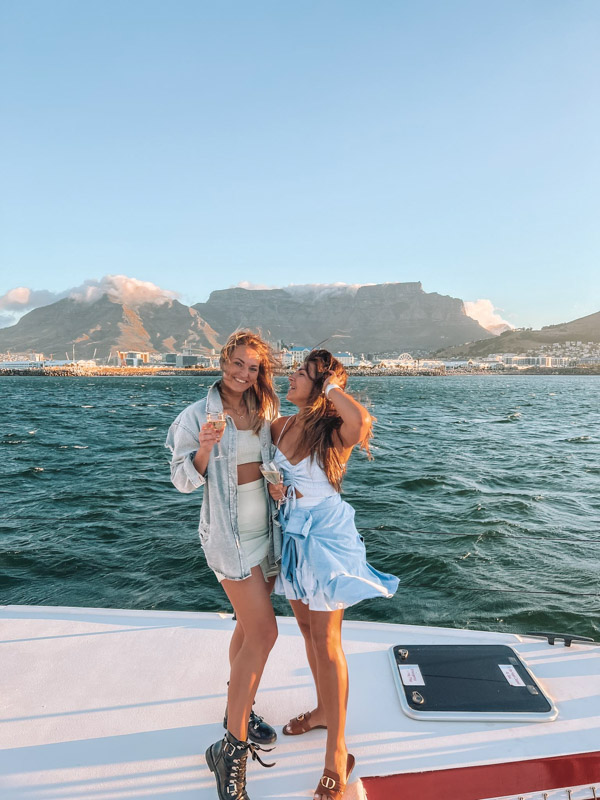 Paragleiten
Eine der coolsten Dinge die ich jemals gemacht habe war wohl das Paragleiten in Kapstadt. Aus der Luft sieht alles ja dann doch nochmal ganz anders aus. Es gibt zwei Startpunkte. Einmal am Lionshead und einmal am Signal Hill. Je nach Wind startet man dann von dem einen oder anderen Punkt. Ich bin damals über Signal Hill nach Seapoint geflogen. Da Ganze hat 15 Minuten gedauert und war ein purer Adrenalinkick.
Strawberry picking
Für alle Beerenliebhaber wie mich ist dieser Ort ganz hoch auf die Liste an Aktivitäten zu schreiben. Ich wollte ihn in meine Reisetipps für Kapstadt unbedingt integrieren, da es eine sehr local acitivity ist und nicht viele Touristen dort hinkommen. Für 70 Rand füllt man bei der Polkadraai Farm sein Körbchen mit leckeren Erdbeeren an. Gerade für Kinder gibt es dort auch noch einige nette Aktivitäten. Ich würde einen Besuch mit einem schönen Weingut in Stellenbosch verbinden, da es am Weg liegt.
Sandboarding & Quad Biking
Bei den Atlantis Dunes nur 50km von Kapstadt entfernt wartet die nächste Adrenalin geladene Aktivität auf dich. Für alle Snowboard Fans kann diese Aktivität mal einen ganz neue Herausforderung und Erfahrung sein! Es gibt zwei Optionen wo man nach dem Herunterfahren entweder zu Fuß die Sanddüne wieder raufgeht oder mit einem 4 Wheeler wieder hochgefahren wird. Ich würde euch stark empfehlen euch hochfahren zu lassen, auch wenn das etwas mehr kostet. Sonst macht das Sandboarding nur halb so viel Spaß, da das raufstapfen im Sand wirklich anstrengend ist.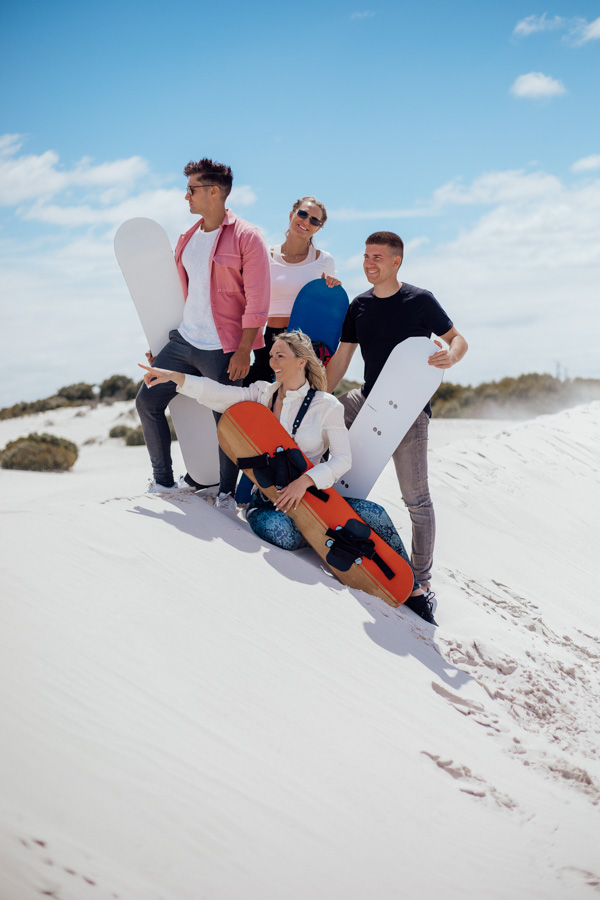 Das Quadbiking hat mir persönlich mehr Spaß gemacht. Für eine Stunde sind wir durch die Sand Dünen geflitzt. Ein richtiges Adrenalin Adventure.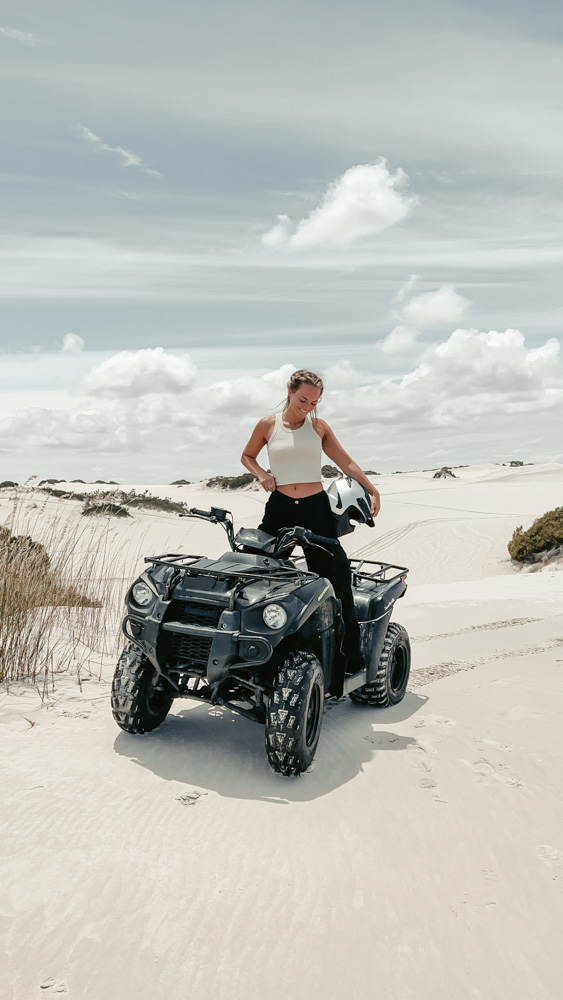 Weekend Markets
In Kapstadt gibt es die tollsten Märket auf denen ich je war. Sie finden immer am Wochenende statt und es gibt dort tolle Köstlichkeiten von kleinen Farmern zu probieren und kaufen.
Oranjezecht Farmers Market: wunderschönes Setting, immer bis 14.00.
Neighbourgood market: hier ist die Essensauswahl größer, aber das Ambiente nicht ganz so schön durch gestylt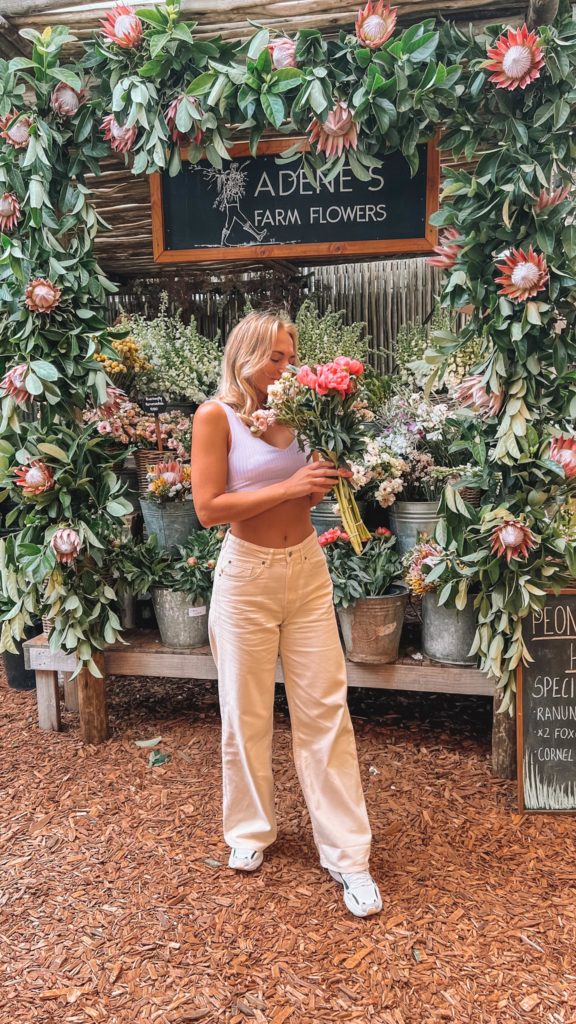 First Thursdays
Wer das Glück hat am ersten Donnerstag des Monats in Kapstadt zu sein sollte unbedingt durch Downtown schlendern. In Kapstadt ist der erste Donnerstag im Monat fast wie ein Feiertag gehandhabt. Es gibt Straßenparties, Food Trucks und Musik überall. Vor allem auf der Bree Street tummeln sich die Menschen um eine schöne Zeit im Freien zu verbringen.
Reiten
Ich hatte meine schönsten Ausritte bisher in Südafrika. Um Kapstadt herum kann man tolle Ausritte buchen. So war ich zum Beispiel schon auf dem wunderschönen, weißem Sandstrand in Nordhoek reiten oder bin durch die tollsten Weinfelder galoppiert. Einmal habe ich sogar zusammen mit einer Schwester ein Wine Tasting zu Pferd gemacht. Wir sind von Weingut zu Weingut geritten und haben dazwischen immer ein paar Weine verkostet. Der Weg zurück war dementsprechend lustig! Ausritte gibt es für Fortgeschrittene und Anfänger. Ich buche immer hier.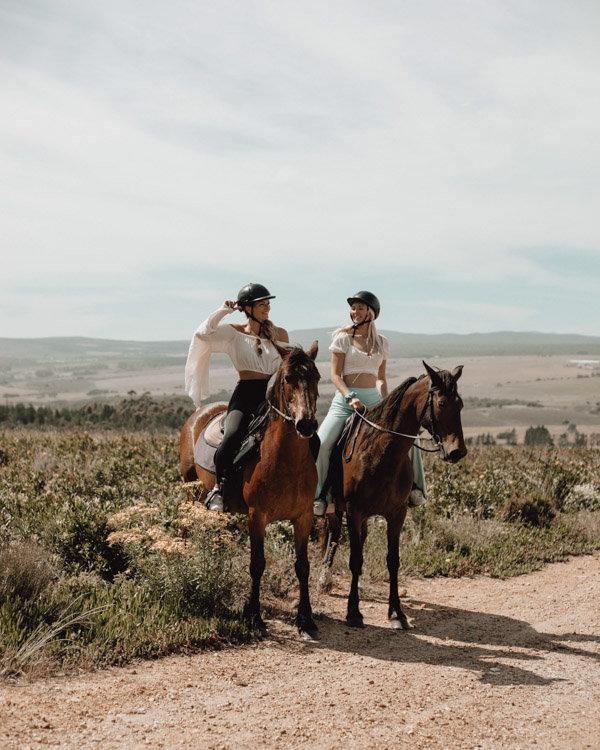 Seal Snorkling
Eine der coolsten Unterwasseraktivitäten die ich wohl je in meinem Leben gemacht habe war Robbentauchen! Nur 45min von Kapstadt entfernt in Hout Bay kann man mit hunderten Robben im Wasser schnorcheln. Wir waren im Februar wo sie gerade Babies haben und die kleinen Robben waren so verspielt und zutraulich. Fast wie kleine Hundewelpen die einfach nur spielen wollten. Man bekommt dort auch einen Neopren Anzug, da die Wassertemperatur wirklich super kalt war.
Festivals
Bei meinen Reisetipps für Kapstadt dürfen die besten Events der Stadt natürlich auch nicht fehlen. Die coolsten Festivals auf denen ich wohl jemals war waren alle in Kapstadt. Die Festivalszene ist groß und es ist für jeden etwas dabei. Hier ein paar als Inspo: Africa Burn, Sexy Groovy Love, We Love Summer, Pangea, Rumours by the Lake und so viele mehr!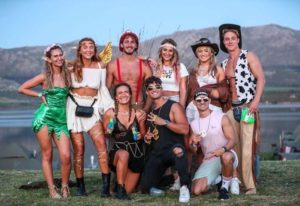 Weingüter
Südafrika ist ja bekannt für den Wein, weshalb ich die besten Weingüter unbedingt in meinen Reisetipps für Kapstadt erwähnen musste. Vr allem die kleinen Städte außerhalb von Kapstadt beherbergen die besten und schönsten Weingütern auf denen ich jemals war. Man kann immer spontan vorbei schauen und eine Weinverkostung mitmachen. Franschoek und Stellenbosch sind die zwei Orte wo ihr nach Weingütern suchen könnt. In Franschoek gibt es sogar eine Wine Tram. Also einen kleinen Zug der von Weingut zu Weingut fährt. Am leichtesten ist aber wenn du eine organisierte Tour wie diese hier buchst wo du alles inkludiert hast und dich um sonst nicht mehr kümmern musst. Du kannst meine Empfehlung direkt über meinen Guide buchen!
Hier ein paar meiner Favoriten:
Safaris
Im Umkreis von Kapstadt gibt es einige tolle Safari Möglichkeiten die etwa 2-3h entfernt sind. Löwen, Elefanten, Nashörner und co mal in der echten Wildbahn zu sehen sollte man sich auf keinen Fall entgehen lassen. Ich habe bereits einige Safaris getestet und empfehle dir hier am besten mein Blogpost dazu durchzulesen. Die Experience kannst du auf jeden Fall direkt hier über meinen Guide buchen.
Simons Town
Wo auf der Welt kann man einfach Pinguine am Strand sehen? Dieses faszinierende Erlebnis wirst du in Simons Town am Boulders Beach haben. Der Eintritt kostet etwa 15 EUR und ermöglicht dir den Eintritt auf der linken Seite zur Aussichtsplattform und auf der rechten Seite zum eigentlich Strand. Es empfiehlt sich beim Strand so weit wie möglich nach links zu gehen da sich die kleinen Pinguine oft hinter den Steinen verstecken!
Surfen
Für alle Wassersportler ist Kapstadt eine Traumdestination. Neben dem klassischen Wellenreiten sind hier auch total viele Windsurfer unterwegs.
Mein Lieblingsstrand zum Surfen ist Muizenberg. Hier kommen die Wellen total kontrolliert und immer gleich hinein. Es gibt verschiedene Levels für Anfänger, Fortgeschrittene und Profis. Gary's Surfschool ist die älteste im Land und kann ich euch ans Herz legen. Hier kann man sich für 14 EUR Wetsuit und Board ausborgen für 90 Minuten. Kite Surfen kann man in Langebaan lernen oder bei Dolphin Beach als Fortgeschrittener selber super machen. SUPs ausborgen kann man übrigens auch hier.
Dieser Reisetipps für Kapstadt sind natürlich auf keinen Fall vollständig und nach 4 Jahren gibt es immer noch Dinge die ich unbedingt mal erleben möchte wie zum Beispiel den Retro Bike Ride an der Promenade, den Helikopter Ride über Kapstadt oder das Whale Watching in Hermanus.
Tipp: Der einzig wichtige Link aus diesem Blogpost ist eigentlich dieser hier zu meiner Experience Guide Übersicht – hier werde ich in Zukunft immer alle neue Experiences hinzufügen und alles up zu date halten!
Mein Fazit zu Reisetipps für Kapstadt
Ich hoffe ich konnte dir in diesem detailreichen Blogpost nun einen guten Überblick über die Stadt, Aktivitäten und Möglichkeiten geben. Wie du siehst gibt es richtig viel in nur einer Stadt zu tun!
Für mich ist und bleibt Kapstadt die schönste Stadt der Welt. Die umwerfenden Eindrücke die man hier jeden Tag bekommt kann mein Gehirn und meine Augen teilweise gar nicht verarbeiten weil die Schönheit der Natur einfach zu kraftvoll ist um es wirklich zur Gänze wahrzunehmen.
Wenn dir diese Reisetipps für Kapstadt weitergeholfen haben und du ein paar der genannten Spots abgeklappert hast würde ich mich natürlich über ein Kommentar hier und deine Erfahrungen dort sehr freuen!
xoxo,