With roughly 1 billion monthly users, Instagram's powerful platform carries massive value for brands. If you're looking to turn your Instagram influence into a side hustle or rather a full-time business, keep reading to learn five tools for Instagram bloggers to help you become an established influencer yourself.
Kicksta
It's extremely difficult to become an established Instagram blogger without a solid following. The key, especially for micro-influencers, is to get more followers who have a genuine interest in your niche aka will actually want to read your blogs and engage with your posts.
Gaining followers on Instagram can be a time-consuming and tedious process. Instagram growth services, like Kicksta, use specific methods such as liking photos posted by people in your target audience, following users in your audience or auto-commenting, to name a few, to get you more organic Instagram followers. Practices like this will avoid gaining robot followers and have you on your way to reaching your goal of an esteemed Instagram blogger. Check out Kicksta now.
Lightroom
Gone are the days of posting any old unfiltered photo on Instagram. Prospective and current followers expect your account to maintain a certain look, theme, or color palette. Today, the importance of upholding an Instagram aesthetic is key when striving to become an established Instagram blogger.
So how does one create an aesthetic? Editing softwares like Lightroom were originally intended for professional photographers, but now are accessible to everyone.
For new bloggers or for those with limited time, presets aid in speeding up the process. Presets are editing actions saved into a file, so you can categorize projects, batch edit quickly and produce a consistent look for your Instagram feed. Popular influencers now sell their presets to help other inspiring bloggers edit their photos. So whether you're editing yourself or turning to your favorite bloggers for help, Lightroom is the perfect outlet to ensure your aesthetic is on point.
This is the before and after of a photo I edited in Lightroom: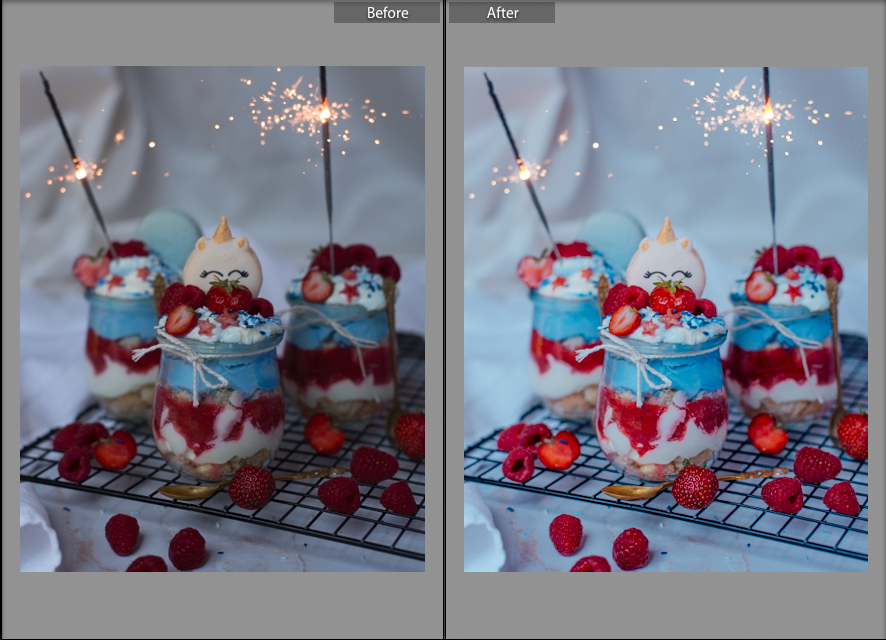 LinkTree
Linktree allows you to get the most out of your Instagram bio link. This tool creates a custom link for your Instagram profile that houses multiple links like newsletter signups, blog posts and links to promotional products.
Linktree maximizes your Instagram bio and takes away the hassle of constantly switching out the link if you have more than one blog live or simultaneous collabs going on at once. If you're searching for tools to become an established Instagram blogger, this solo link in your bio is extremely powerful. It is definitely one of the best tools for Instagram bloggers!
Canva
Creating graphics is essential for your blog and social media platforms. Thankfully, if you're no photoshop wizard, Canva is the best solution. Canva is incredible for creating graphics of all shapes and sizes. This tool is your new best friend to create branded images.
Canva offers a wide range of templates whether it be for social media, blog graphics or headers. No matter the use, Canva captures your social following's attention and allows you to create like a pro. You can upload images, edit, filter, choose from hundreds of fonts and change the templates' colors to make one of a kind creations. Did I mention it's free?
When it comes to social media and becoming an established Instagram blogger, Canva is the graphic design tool you need to create better-branded images, pinnable posts, and engaging Instagram stories.
This is for example a graphic I made for my Pinterest board in order to link to this blog post: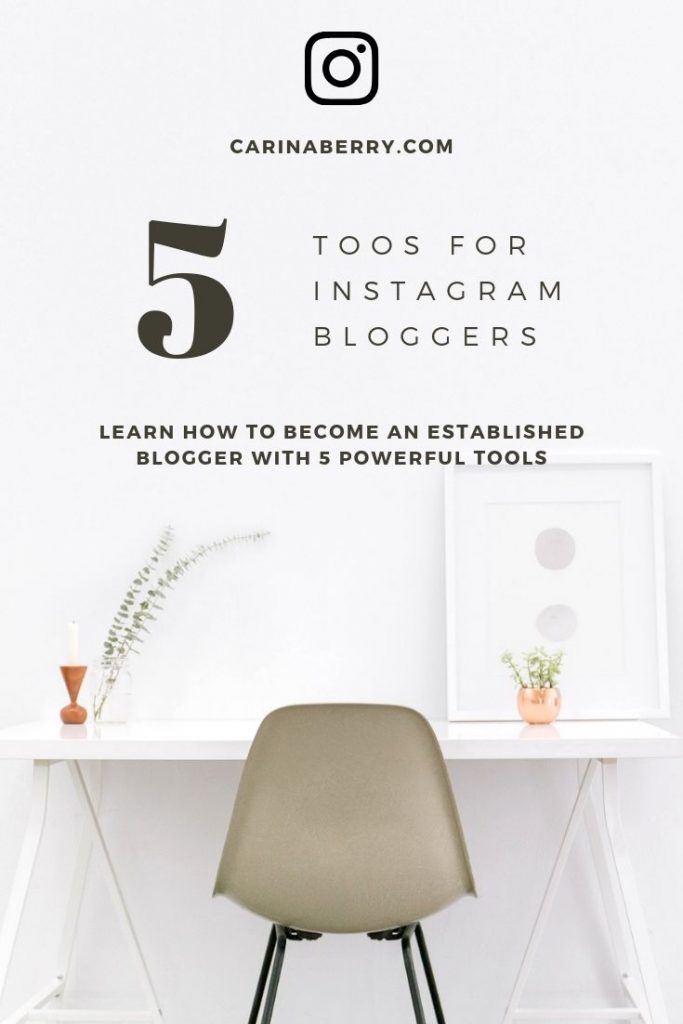 UNUM
When we are taking about tools for Instagram bloggers this last one can't be missing. This free app is my favorite tool for scheduling my posts and planning out my gallery. I usually sit down once a week and prepare all my posts for the upcoming days.
UNUM not only saves users time but also helps influencers and brands design a visually appealing feed. By scheduling posts, you can actively plan how your feed will look ahead of time to match the aesthetic you're aiming to create.
Additionally, UNUM aims to help users get more engagement and views by providing optimal times to post. While you can do this manually by reviewing audience metrics through Instagram Insights, UNUM does this work for you.
Here is a screenshot of what my UNUM gallery planning looks like at the moment: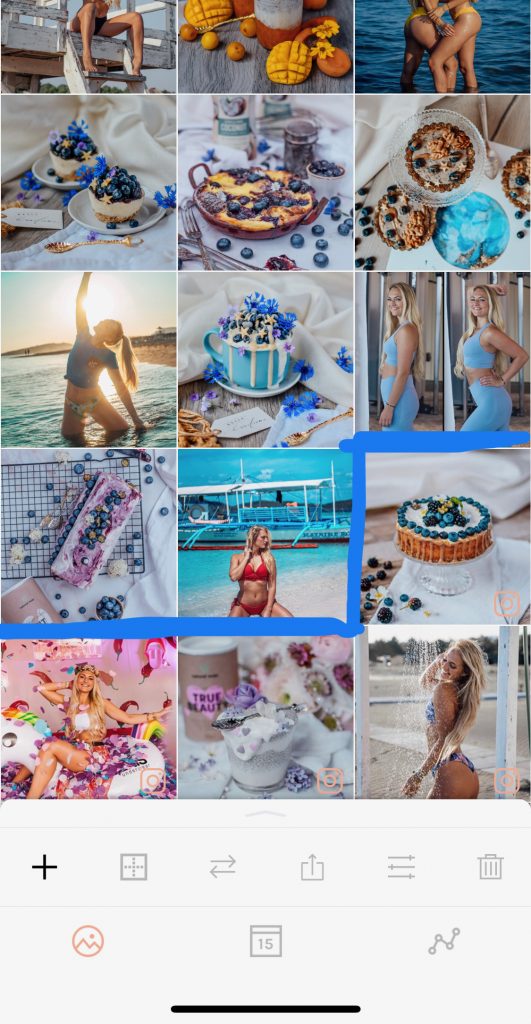 Everything over after the blue line is what I have scheduled for the upcoming days. It is so helpful to see the posts next to each other and helps me to color code my feed.
It's a wrap on my favorite tools for Instagram bloggers
Now that you're equipped with an arsenal of various social media marketing softwares, find your niche and get working. Nothing will make you an overnight success. However with patience, determination and these programs under your belt, you're guaranteed to see results and become the established influencer of your dreams.
Here are some more blog posts on Instagram growth if you are interested in learning more about this topic:
You can also sign up for my free food blogging success email list to get important blogging info delivered straight to your inbox:
I hope you enjoyed this blog post on my favorite tools for Instagram bloggers. Let's talk soon!
xoxo,