Could there be anything better than protein Rafaellos? I personally love those little coconut treats and that is why I wanted to create a super clean version of them. Let me share this delicious protein Rafaello recipe with you today and I am sure you will fall in love with it as well. It is low carb as well as keto approved!
The inspiration for this protein Rafaello recipe
This was actually one of the first fitness recipes I ever developed about 4 years ago. When I started to eat clean I was looking for clean ways to still satisfy my sweet tooth and thats when I came up with this delicious and incredible protein Rafaello recipe .
It is super easy – as most of my recipes are – you only need a couple very basic ingredients. This means the recipe doesn't require you to cook or bake anything. Literally anyone can do it within 15 minutes.
The cute little protein balls are also perfect for decoration other dishes. Here some examples of my bowls and parfaits where I used them to really make the dish pop.
Other uses for the protein rafaellos
Once you have made the little cute and delicious protein rafaellos there are many different ways of including them in your recipes. This is a chia coconut overnight oats bowl. Heavenly right? Here is another creation of a coconut parfait I made with the cute little protein balls: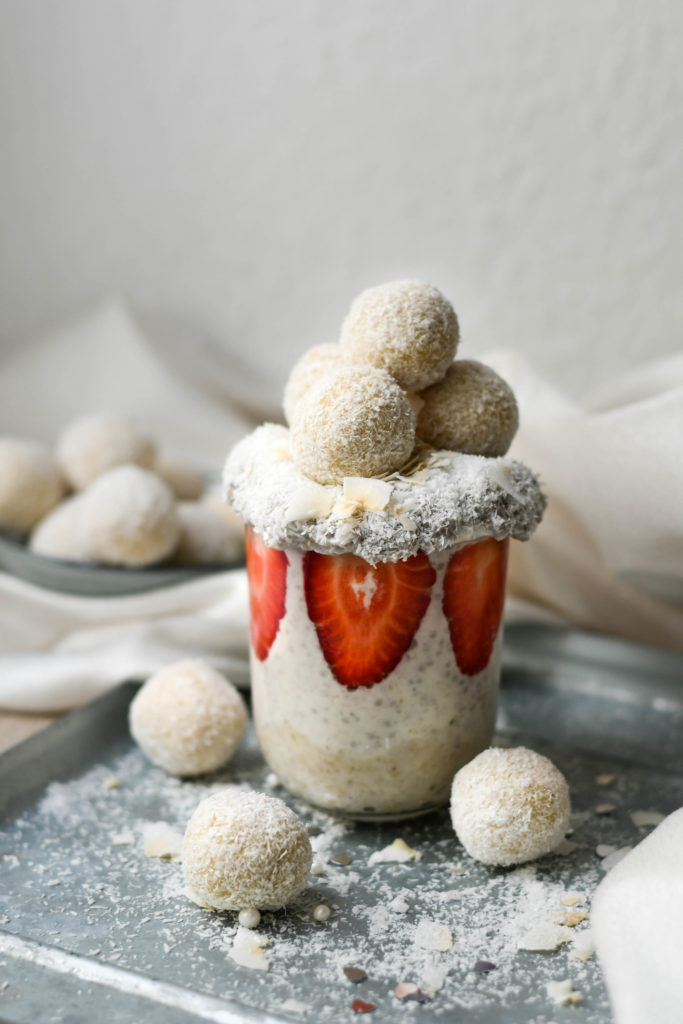 The perfect party snack
Once you make these the first time I promise you you will fall in love with them. This protein Rafaello recipe is so genius I should actually get a price for it 😀 No seriously – if you are ever only going to make one of my recipes then make this one!
I often make this protein Rafaello recipe when I have friends over. It is the perfect snack to put in the middle of the table for everyone. Usually most people cannot believe it is super healthy and doesn't contain any sugar, butter or flour!
One ball has only 1.9 net carbs, which is absolutely amazing. One protein Rafaello will have about 46kcal, which makes it a way better snack than a regular sugar cookie. You will be able to make about 15 pieces out of this recipe. Store them in the fridge for up to 3 days.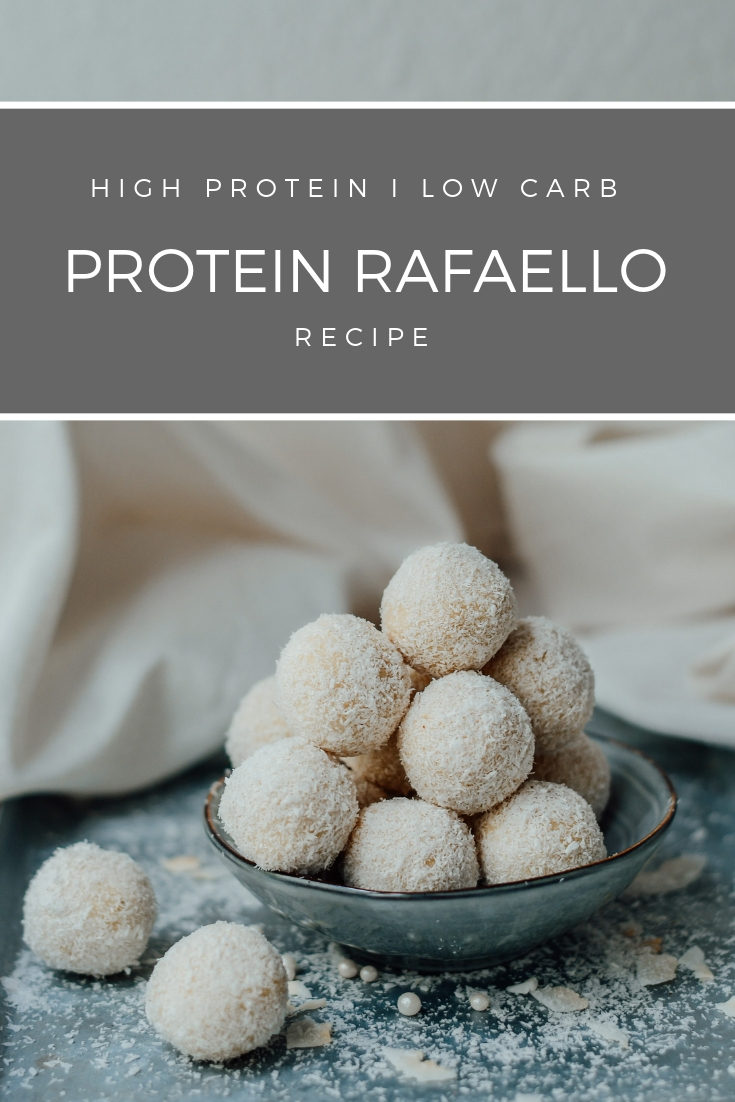 So lets not keep you waiting for much longer and jump into the super easy Rafaello recipe: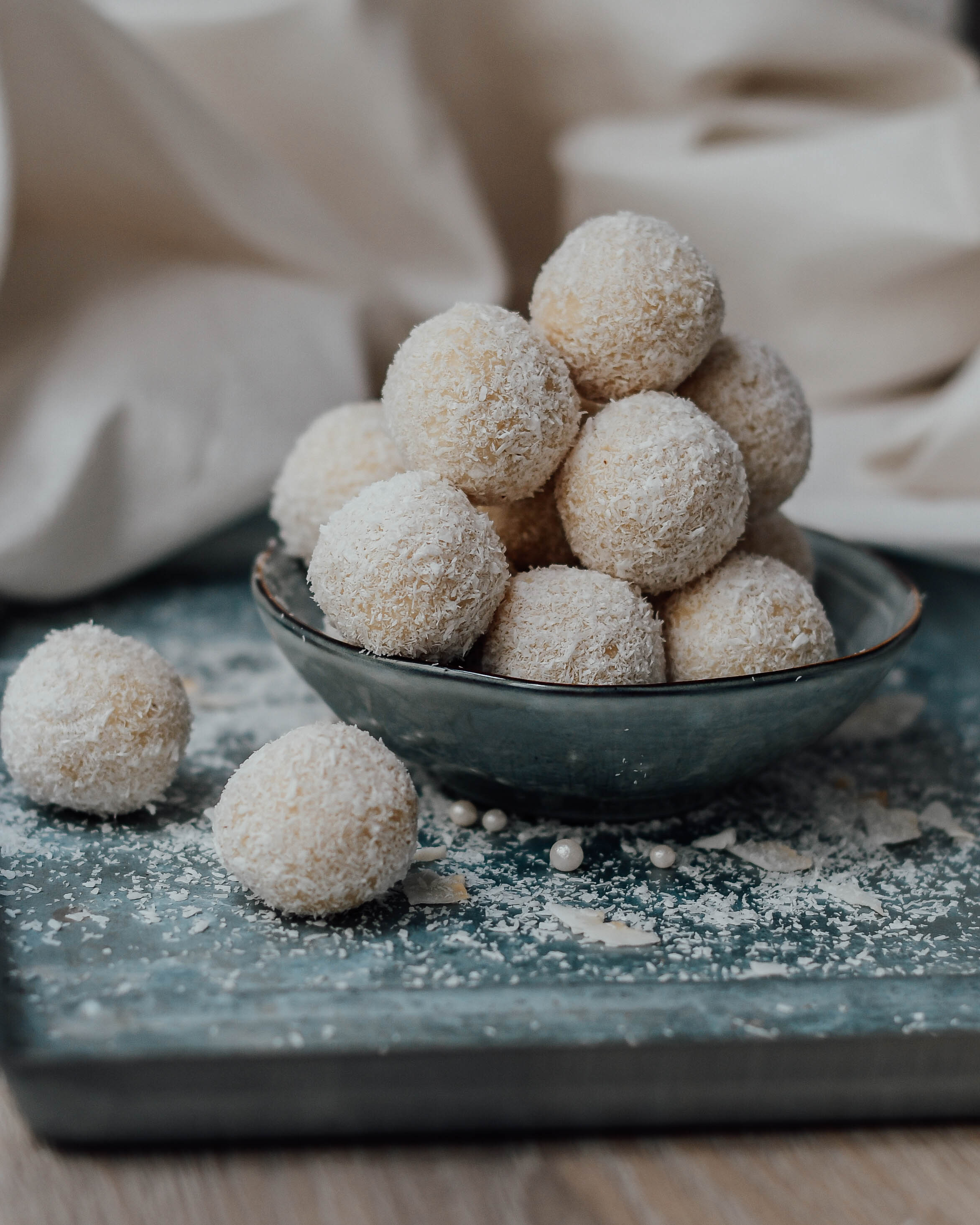 Protein Rafaellos
2018-04-11 18:25:15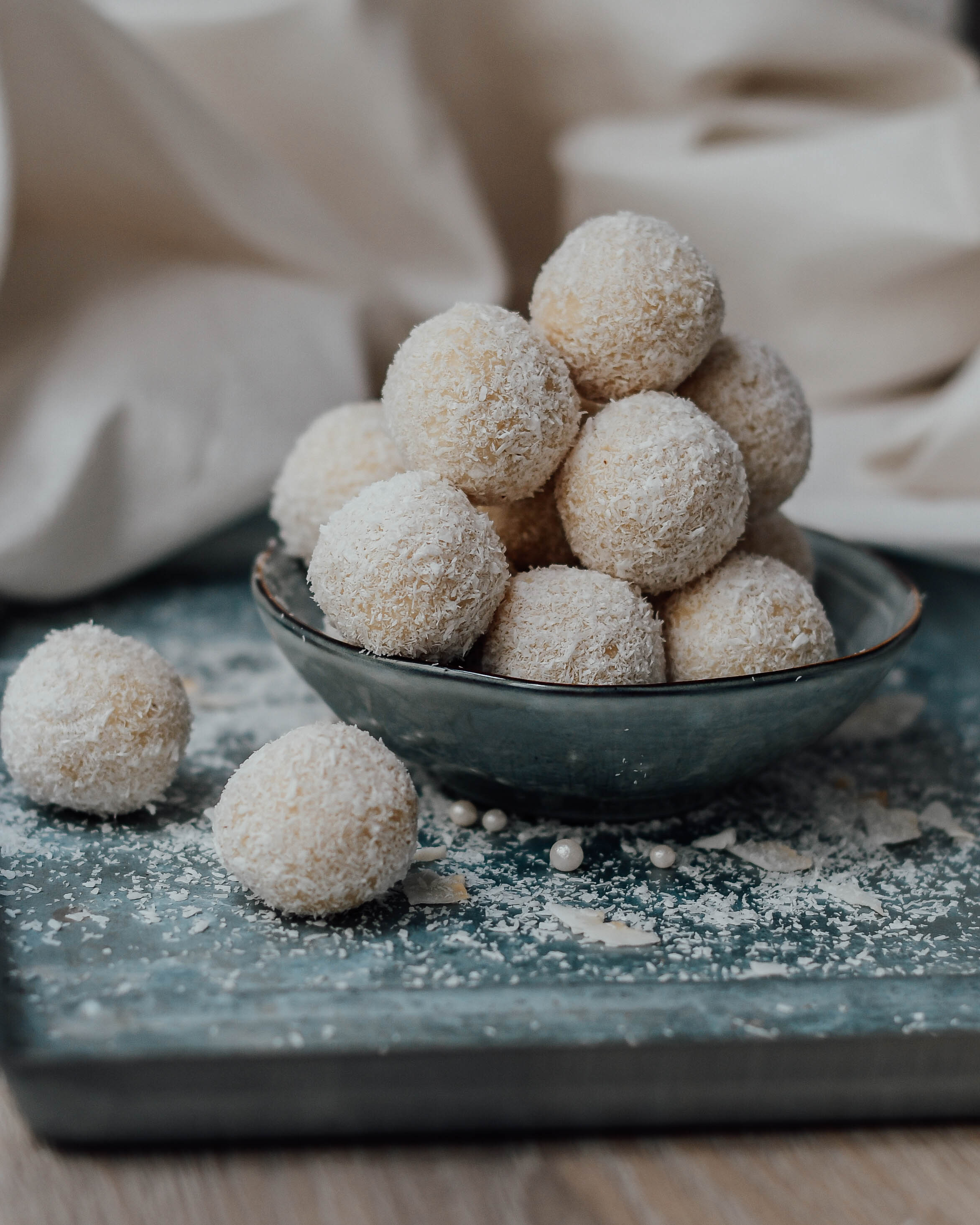 A clean substitute for the conventional treat
Ingredients
30g coconut or vanilla whey protein
250g low fat cream cheese
40g coconut flour
20g Xylit or Erythrit
20g coconut flakes
15 almonds for the filling
Instructions
Take a big bowl and mix the whey protein with the cream cheese, coconut flour, sweetener of choice and half of the coconut flakes. You should get a sticky and quite stiff mixture.
Take a small little bowl and pour the rest of the coconut flakes in it.
Now with a spoon take a good amount of dough into your hands and roll into a little ball.
Stick the almond in the middle and roll until smooth.
Put the little protein ball into the coconut flakes and make sure to cover the entire ball with them.
Notes
The protein balls will harden a bit if you put them into the freezer.
carinaberry.com http://carinaberry.com/
Are you looking for other little healthy treats? Make sure to check out my
date fudge balls
. They are also a perfect on the go snack! Also did you know I have a
Youtube
channel. You can find more healthy recipes on there!
Did you make this recipe?

Did you make this recipe?
Tag @carina_berry and use the Hashtag #carinaberry to get the possibility for a shoutout on my Instagram!
Finally, I always love to see your wonderful creations and it makes me so happy to see you guys actually making my recipes.
xoxo,